Remembering by Rail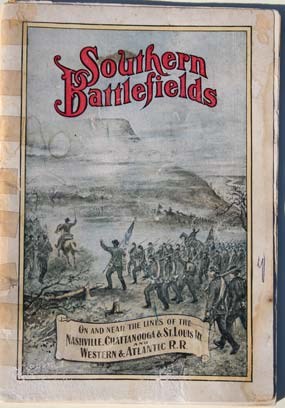 During the decades following the Civil War, the Nashville, Chattanooga and St. Louis Railway was the primary way that people traveled to the Stones River battlefield.
The railroad had a platform at Stones River National Cemetery. It also purchased and cared for property near the Stones River and Redoubt Brannan, one of the interior earthworks of Fortress Rosecrans.
The railway publicized special Civil War tours that included Stones River. In 1906, a monument designed by Major John W. Thomas, the president of the company and former Master of Transportation for the Confederate Army of Tennessee, was erected near the Stones River to commemorate the final attack of the battle.
Last updated: February 2, 2020