Protecting the Lifeline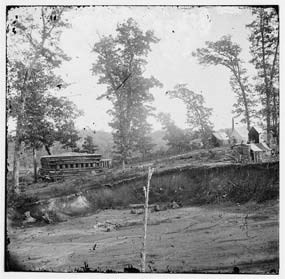 Following the Battle of Stones River, General William S. Rosecrans began planning for a campaign to seize the vital rail junction of Chattanooga, Tennessee. One of his first concerns was securing his main supply line, the Nashville and Chattanooga Railroad.
Rosecrans's men and thousands of former slaves built Fortress Rosecrans from February through May 1863. This massive fortification protected a supply depot and key road and rail bridges near Murfreesboro. Blockhouses built of logs and earth protected bridges, tunnels and other vulnerable points along the railroad between Fortress Rosecrans and Nashville. As the Union army advanced toward Chattanooga, it continued to build blockhouses and fortified bases to secure its lifeline.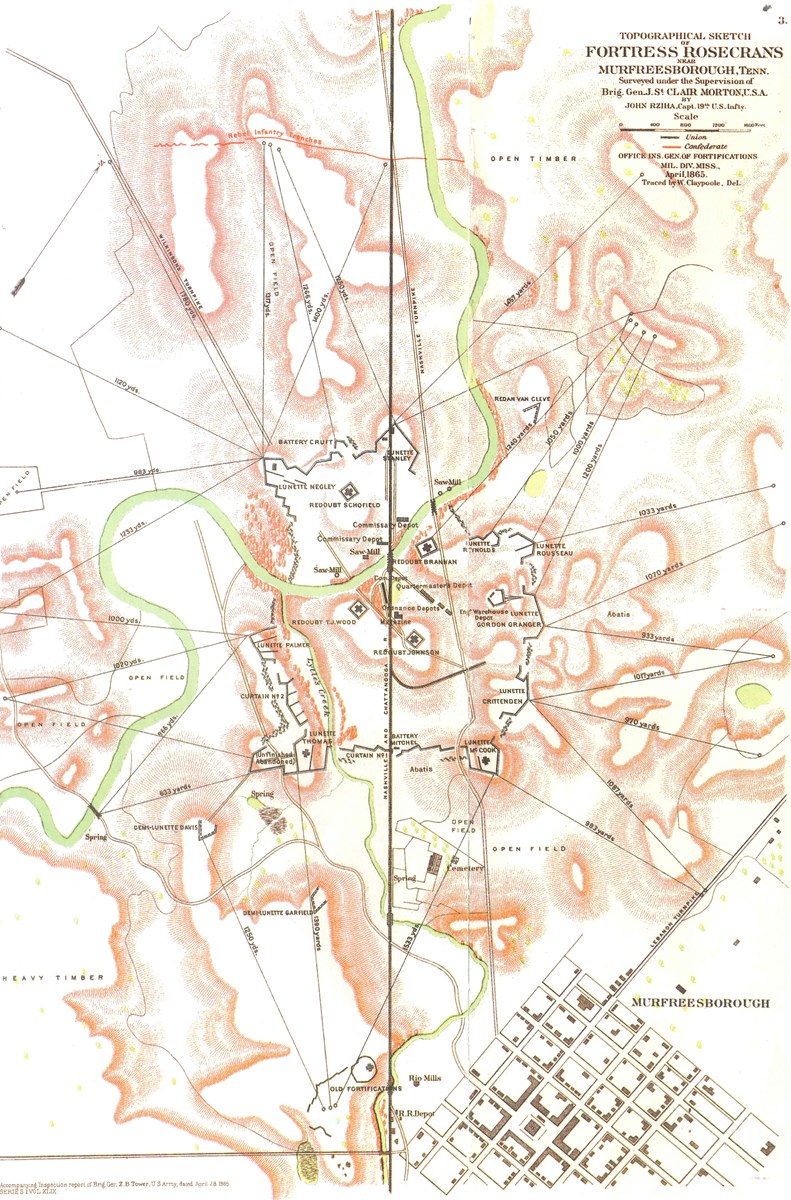 Last updated: January 4, 2021