Stones River National Cemetery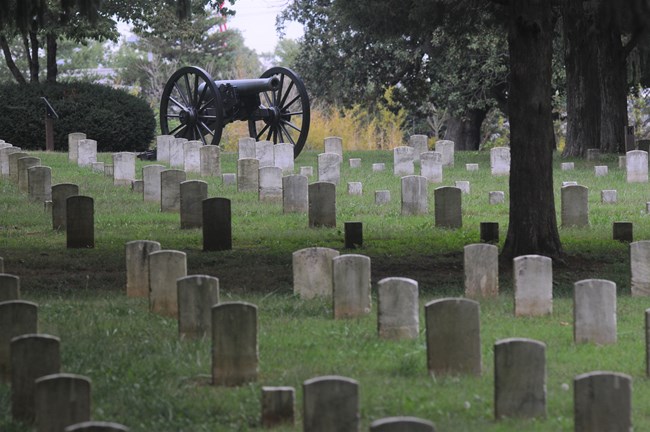 "[These were] men who had given their lives for the country ..., and now sleep beneath the green sod of our beautiful cemetery, on the immortal field of Stone's River."
When Chaplain William Earnshaw, the first Superintendent of Stones River National Cemetery, wrote these words, he and the 111th United States Colored Infantry were nearing the end of nearly a year of locating and reburying Union soldiers from the battlefield, Murfreesboro, and the surrounding area. They began the work in October 1865.
Today, more than 6,100 Union soldiers are buried in Stones River National Cemetery. Of these, 2,562 are unknown. Nearly 1,000 veterans, and some family members, who served in the century since the Civil War are also interred there.
Last updated: March 12, 2022