Collections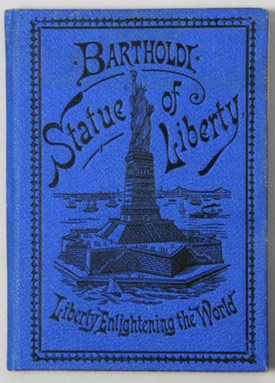 MUSEUM COLLECTION
The museum collection of the Statue of Liberty National Monument and Ellis Island includes approximately 390,000 individual artifacts and over 1 million archival records, which represent the cultural and natural histories of both Liberty and Ellis Islands. The collection consists primarily of site-related materials that the National Park Service is legally mandated to collect and preserve and contributes to the Park's interpretive themes. These materials are used to educate and inspire present and future generations about the Statue of Liberty and Ellis Island through exhibits, research, interpretive programs, publications, and the media.
Significant items in the museum collection include 1886 models of the Statue of Liberty sold to raise funds for the Statue's construction; a number of letters exchanged between Auguste Bartholdi (designer of the Statue of Liberty) and Joseph Pulitzer (publisher of the New York World newspaper); immigration documents such as inspection cards, passports and steamship tickets; and personal items families brought with them through Ellis Island.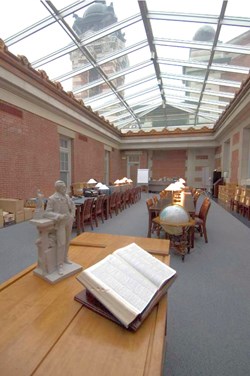 Bob Hope Memorial Research Library
On May 2, 2008, President George W. Bush signed into law H.R. 759, a Congressional bill which renamed the Ellis Island Library the Bob Hope Memorial Library.
Bob Hope, born Leslie Townes Hope in England in 1903, immigrated to the United States with his family on the SS Philadelphia and was processed at Ellis Island on March 30, 1908. In commemoration of his lifetime achievements and his personal history, which exemplifies the story of so many immigrants who entered the United States to become successful citizens, the Ellis Island Library received this new designation.
The Bob Hope Memorial Library at the Ellis Island Immigration Museum contains books, periodicals, contemporary and historical photographs, film and video productions, unpublished manuscripts, archival collections, oral history interviews and other research materials relating to the history of the Statue of Liberty, Ellis Island, immigration history and the National Park Service. While these materials can only be used on-site, the library staff provides public reference services including research assistance, photo, text and audio duplication (including digital copies) and general reference services.
The Library is open to the public, but researchers are advised to make appointments in advance and are required to sign a registration form acknowledging certain research regulations. Please note that no original immigration records are located in the Library. Here is how you can learn more about
Tracing Your Ancestors' Records
and more
Online Sources for Records
.
Last updated: January 27, 2022