Library Access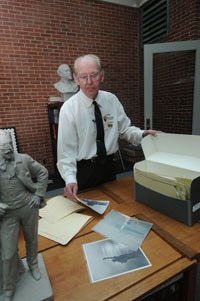 Access to the Library
The Bob Hope Memorial Library is closed to public visitation due to COVID-19, however, we are open for research appointments. Research appointments must be made in advance.
Please note that no original immigration records are located in the Library.
All research requests should be made in advance by contacting our staff by e-mail, by telephone at (646) 356-2160 or by mail at:

The Bob Hope Memorial Library
Statue of Liberty National Monument/Ellis Island Museum of Immigration
New York, New York 10004

The NPS Library Information Center is the gateway to the NPS LIBRIS Discovery portal, which provides end-users access to the read-only version of the NPS Library Catalog (where we have many of our library holdings cataloged), as well as links to numerous other NPS and NPS-related information resources, many of them digital.
Last updated: April 7, 2022