Donations and Loans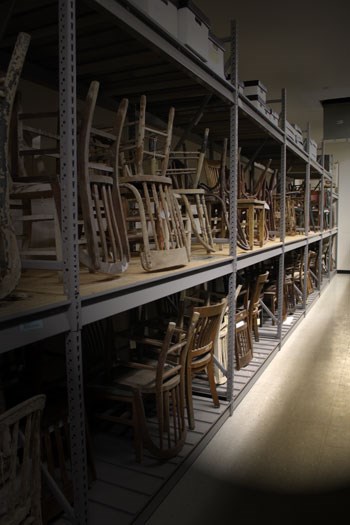 Donations are accepted to the museum collection after review. A letter with background information and images of the artifact(s), textile(s) and/or document(s) is desirable.
A donation of a large archival collection does not require images, but a clear description of the contents of the collection is requested.
The park cannot guarantee that any donations will be placed on exhibit as the museum collection is primarily used for research and available for loan to other organizations for exhibit or research.
If you are interested in donating an item to the museum collection, please contact our curatorial staff by
e-mail
or by mail at Statue of Liberty National Monument, Liberty Island, New York, NY 10004, ATTN: Curator of Collections.
Outgoing Loans of museum items are made to other institutions for exhibit or research purposes. If you are an institution interested in borrowing a museum item, please send a written proposal to the Park's superintendent describing the types of items needed and the reason for borrowing the items. The proposal should include an AAM facility report.
If the items requested are in the collection and the items are not rare, fragile or on loan to the Park, they may be loaned out. Other factors influencing the decision are security, display methods, lighting, environmental monitoring, pest control, and other conditions at the borrowing institution.
Last updated: January 27, 2022