Ski and Snowshoe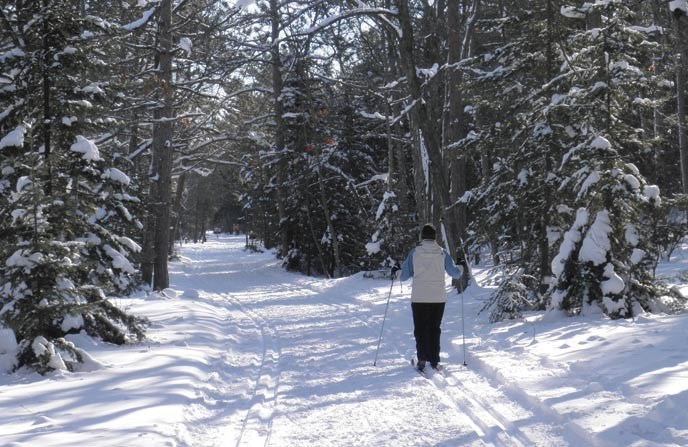 Sleeping Bear Dunes offers outstanding cross country skiing and snowshoeing on a variety of trails and terrain. A list of trails and links to trail maps can be found on the bottom of this page. The Sleeping Bear Heritage Trail is groomed for both classic track and skate skiing. Other ski trails are not groomed but are usually well tracked by previous skiers.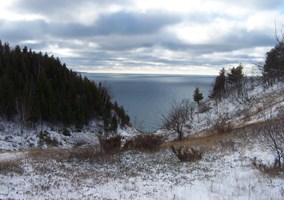 Guided Snowshoe Hikes
Ranger-led snowshoe hikes and self-guided hikes are listed on the Lakeshore's calendar. Registration details will be included in the calendar listing.

We encourage visitors to take advantage of self-guided activities:
Play Your Way
Explore the Shore
Self-guided tours on the app, NPS Sleeping Bear Dunes, available on Android or Apple.
---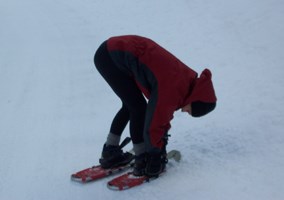 Not only is snowshoeing easy, fun, and good exercise, it is also an activity that can be enjoyed by all ages. The ranger-led hikes are mildly strenuous, yet they proceed at a leisurely pace for approximately one and a half miles. This allows you to look for signs of wildlife or evidence of ancient glaciers or to simply experience a winter wonderland.

Sleeping Bear Dunes designated cross-country ski trails
Pets are not allowed on these trails from December 1 through March 31.


Last updated: February 11, 2022