Shauger Hill Trail
Distance
Loop of 2.4 miles in length
Terrain
Hilly
Vegetation
Beech-maple forest, a few small clearings, and pine plantation
Comments
The trail crosses Shauger Hill Road twice and the Pierce Stocking Scenic Drive twice. Be careful crossing roads. This trail is part of the Scenic Drive Ski Trail. This is a designated X-country ski trail and pets are not allowed on this section of the trail between December 1 and March 31.
---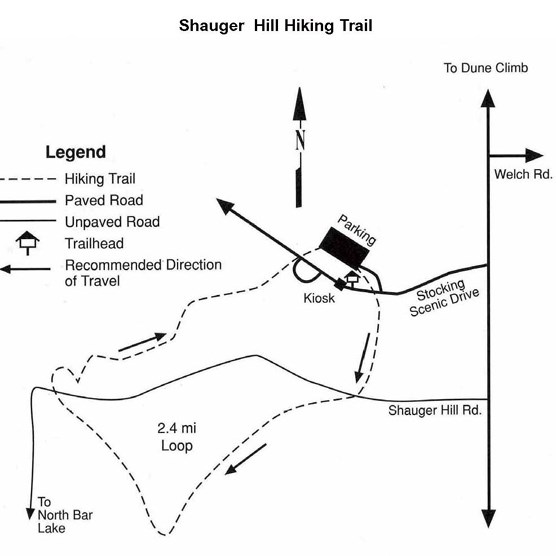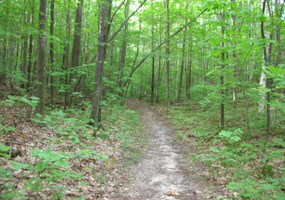 Shauger Hill trail goes through primarily maple-beech forest and some pine forest in pretty hilly terrain.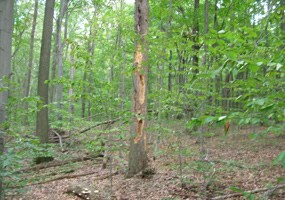 An old tree along the trail provides food for the woodpeckers. Notice the recent activity on this tree.


Last updated: February 13, 2018