North Manitou Island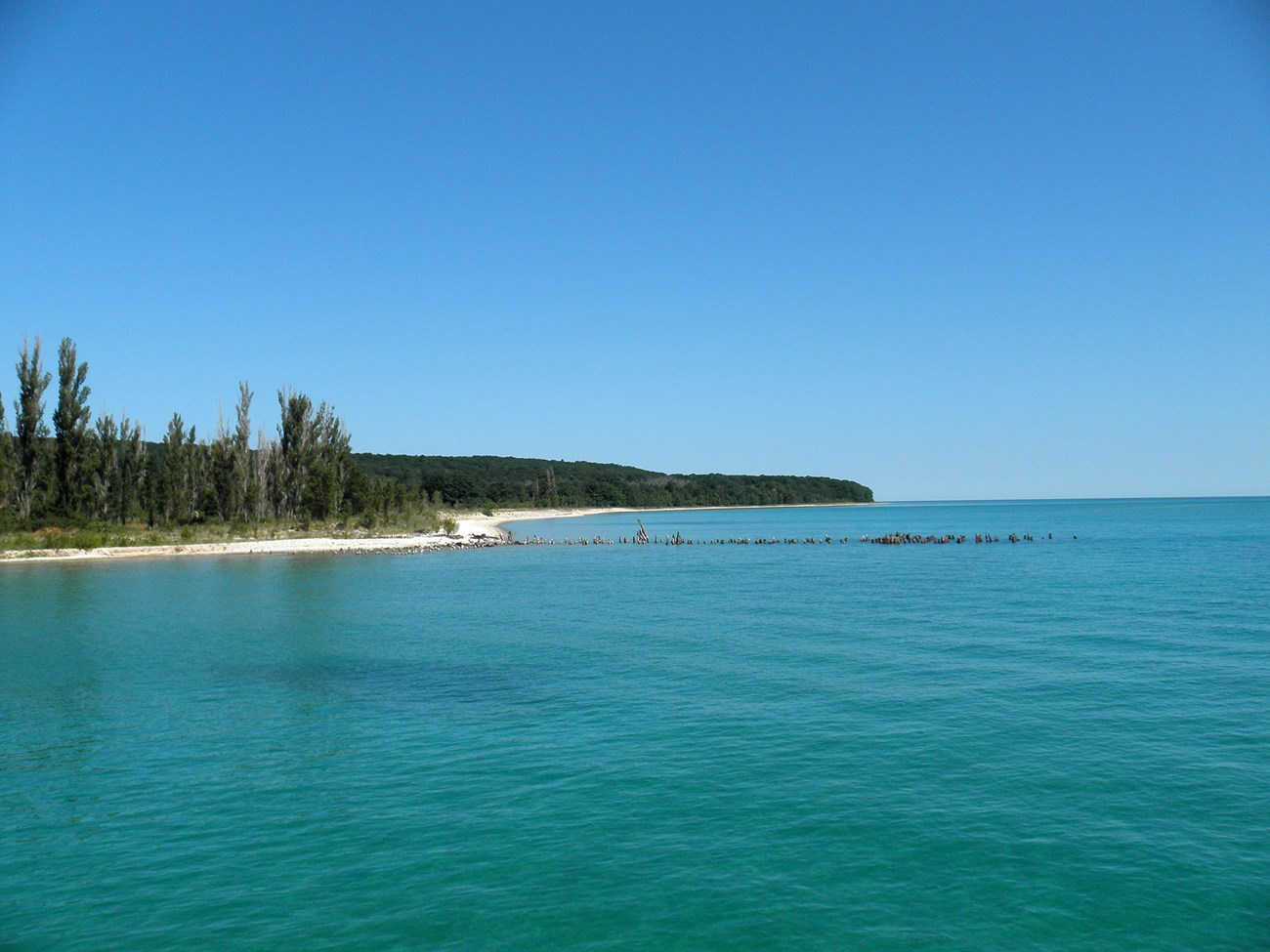 Fifteen thousand acres of wilderness floating in the sparkling waters of Lake Michigan, North Manitou Island offers visitors a primitive experience emphasizing solitude, a feeling of self-reliance, and a sense of exploration. Visitors enjoy hiking the dune topography, playing in turquoise waves, spying island flora and fauna, exploring the village and ghost towns, seeking out inland lakes, hearing the stories of its people, and learning the island's history.


2023 North Manitou Island Access
Winter sand deposits around the North Manitou Island dock have impacted ferry operations this season. Because a spring dredge operation fell through, the NPS is now finalizing an emergency sole source dredging contract with a local contractor. The period of performance on the contract is from July 10 – August 31, 2023. There is a piping plover nest within the dock area with four chicks that recently hatched. To protect this endangered species, we are required to wait until they have fledged before beginning dredge operations. Their anticipated fledge date is July 18 so the dredge contractor can begin to operate around July 19, if the weather cooperates. It should take about a week of work to complete the job and restore access.
Know before you come
Planning your trip
Packing list
NMI backcountry regulations
Enjoying North Manitou Island