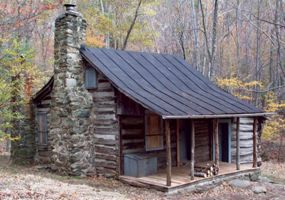 The Potomac Appalachian Trail Club (PATC) maintains six locked, primitive cabins in the park and a number of additional cabins outside the park. The cabins are equipped with mattresses, blankets, and cookware. A pit toilet and spring water are nearby.
To get information or to make reservations, visit PATC online.

Call PATC:
(703) 242-0693 or (703) 242-0315
Write PATC:
PATC
118 Park Street SE
Vienna, VA 22180.