Fishing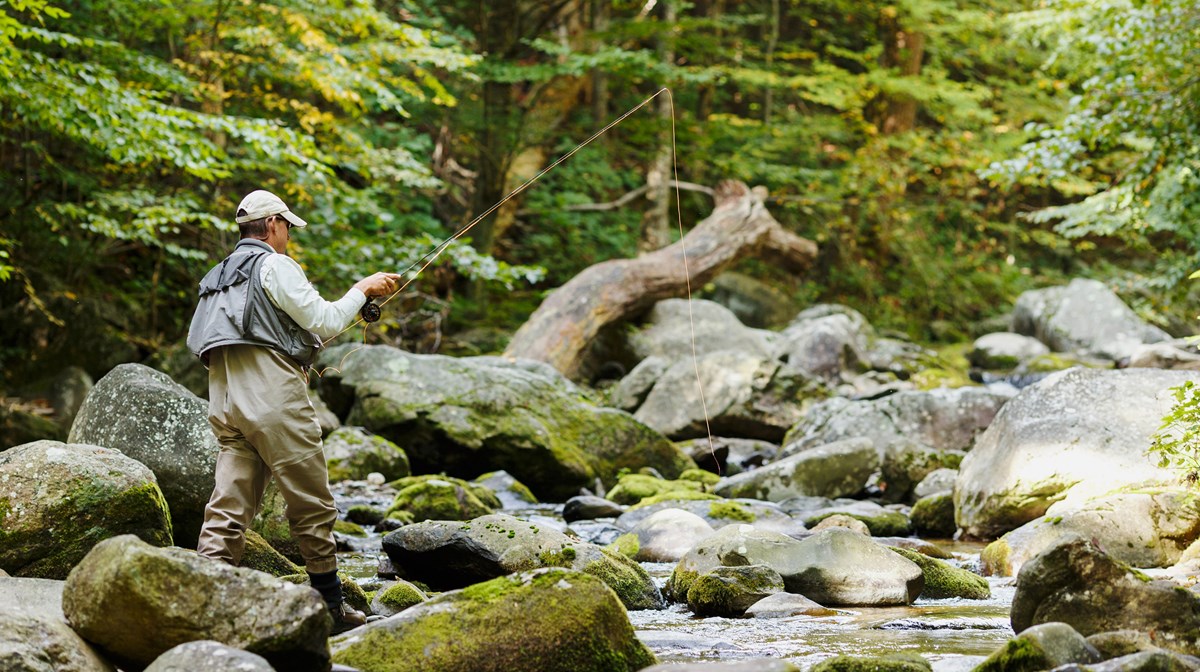 Shenandoah National Park contains over 70 mountain streams that support diverse aquatic resources including brook trout populations. Fishing opportunities are abundant but are also regulated in order to preserve and protect fish resources. For current rules, license requirements, guidelines on ethical fishing techniques, and planning a fishing trip, review the current Fishing Regulations (286kb pdf).

In order to protect eastern brook trout populations Park Rangers strictly enforce these regulations. If you see someone violating fishing regulations please tell a Ranger or call (800) 732-0911. Thank you and happy fishing!
Fishing Tips
Anglers are encouraged to consider the following ethical fishing techniques for hooked fish:
All fish that are to be released must be carefully handled and immediately returned to the stream. Try to release fish without removing them from the water.

Maintain control of fish with wet hands and only a slightly firm grip.

Avoid contact or damage to sensitive gills.

Never leave litter, hooks, or spent fishing line in the park-pack it out

Several commercial businesses are permitted to offer guided fly fishing services in Shenandoah National Park.


Last updated: October 22, 2020