Citizen Science Timelapses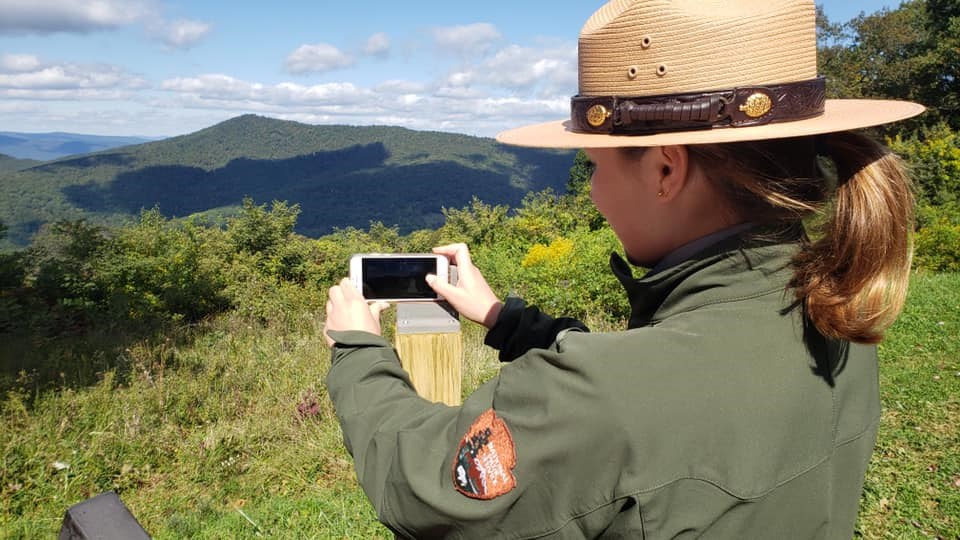 Landscapes change over time, but it can be hard to track what changes are actually occurring, and the data collection can be a massive undertaking. Recent developments in technology have made this job easier, however, thanks to new ways that we can share and receive data through crowdsourcing. In partnership with Chronolog, various locations throughout Shenandoah National Park have been identified in order to track the ecological changes that are occurring and measure its overall health, with your help. The best part: all you need is a cell phone!

To participate, just go to one of the locations listed below (more will be added over time) and place your mobile device in the provided bracket, per the directions on the sign. Snap a photo, and then scan the QR code to send the photo to our servers through e-mail. Once you're done, check out the timelapses below to see how your submission has contributed to creating a visual representation of the changes in our landscape.
---
Shenandoah National Park has four very distinct seasons, something that sets it apart from many other public lands. The changes that occur during each of these can give us a fascinating view into the ecological systems at work during different times of year. Thanks to visitor contributions, we are now able to see a whole year of changes in one short timelapse of Pass Mountain Overlook. Watch as winter snow melts away to reveal abundant wildflowers which, in turn, recede to verdant green trees that will slowly transform into vibrant fall foliage before our eyes.
Last updated: April 19, 2022