Air & Climate
The atmosphere is a critical component of park ecosystems. Many organisms depend on air for respiration. Plants transpire and water evaporates from the forest floor. Atmospheric components and conditions influence plant growth, leaf fall, the flight of birds and insects, and the distribution of seeds. On a clear day you can sit at an overlook and see the Virginia countryside expand for miles to the horizon. On a clear night you can look up and see the stars.

The quality of our air, the changes happening to our climate, the vibrance of our dark night skies, the visibility of the valley from overlooks, and even the sounds of the forest are all vital to the natural resources of Shenandoah National Park.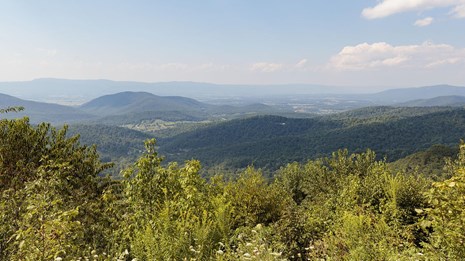 Air Quality
Clean air affects the health of flora and fauna and preserves scenic vistas. Learn about our air and the science behind the data.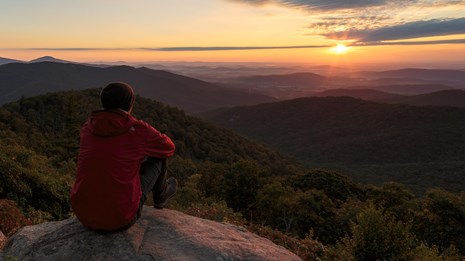 Scenic Vistas
Shenandoah's overlooks and mountain views draw people to the Park. We study these viewsheds to maintain this irreplaceable resource.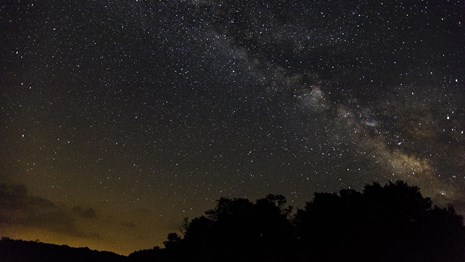 Night Sky
Just a few hours from the bright beacon of the East Coast, Shenandoah's night sky provides an escape into the dark.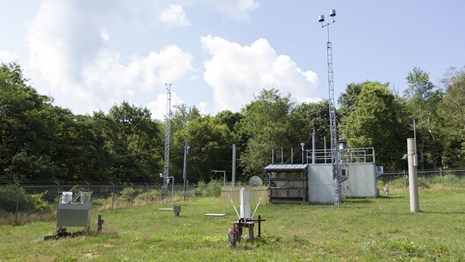 Climate Change
Learn how climate change affects park resources and the work being done to study and monitor climate change in Shenandoah.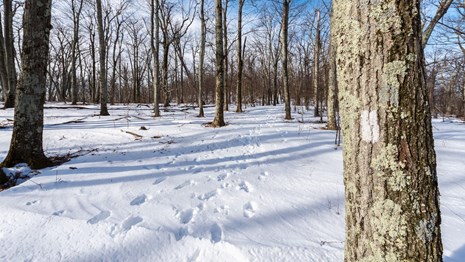 Weather
Be it summer heat or spring showers, crisp winter days or cool autumn nights, Shenandoah changes with the weather.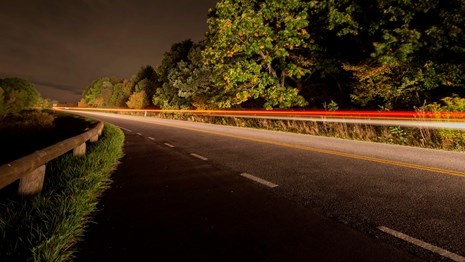 Soundscape
Cars, campgrounds, and the leaves beneath your boots contribute to the soundscape next to rushing cascades, birdsong, and foraging bears.
Last updated: September 25, 2018