Your Dollars At Work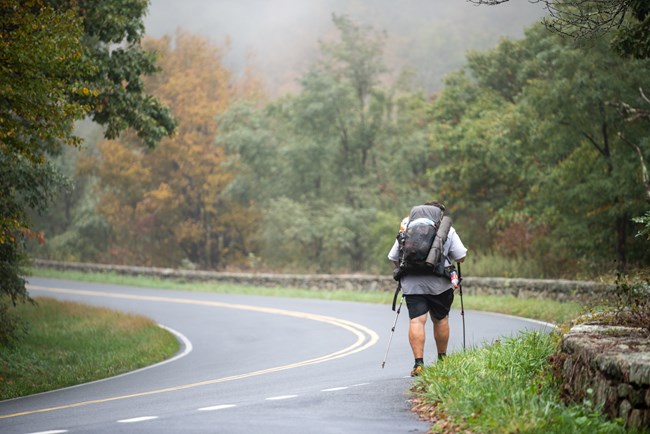 Your dollars preserve history.
Some of the walls built by the CCC have been preserved and repaired with your fee dollars. These historic stone wall barriers are recognized as contributing features of the Skyline Drive National Historic Landmark District. Originally designed and constructed to be approximately 16 inches above the surface of the adjacent edge of road, these walls have settled, decreasing their height to between 9 and 14 inches. Settlement and vegetation growing between the stones has also contributed to their wear. Rehabilitating the barriers preserves not only the original intent of the guide walls, but also the legacy of the thousands of "boys" of Shenandoah's Civilian Conservation Corps.
Your dollars maintain scenic views.
One of the iconic features of Shenandoah National Park is its views from Skyline Drive. The 162 vistas along Skyline Drive total 387 acres of maintained landscape. Vegetation grows rapidly in the mountains of Virginia, requiring hand cutting on often steep and rocky terrain. Your fee dollars contribute to the never-ending effort to ensure that the historic views into the valleys and lower mountains from Skyline Drive are maintained.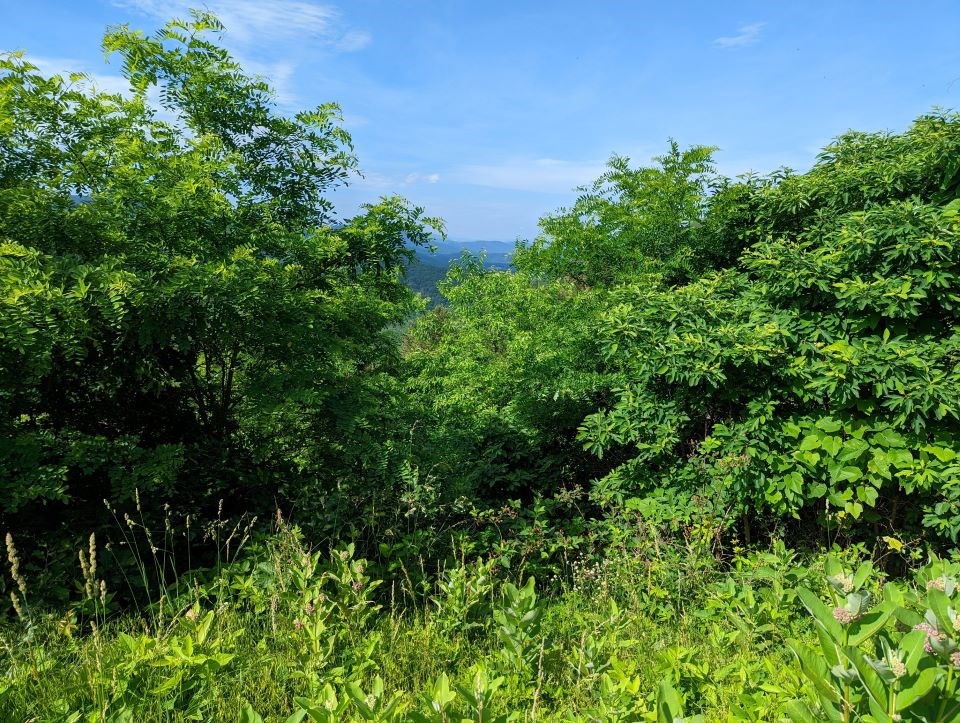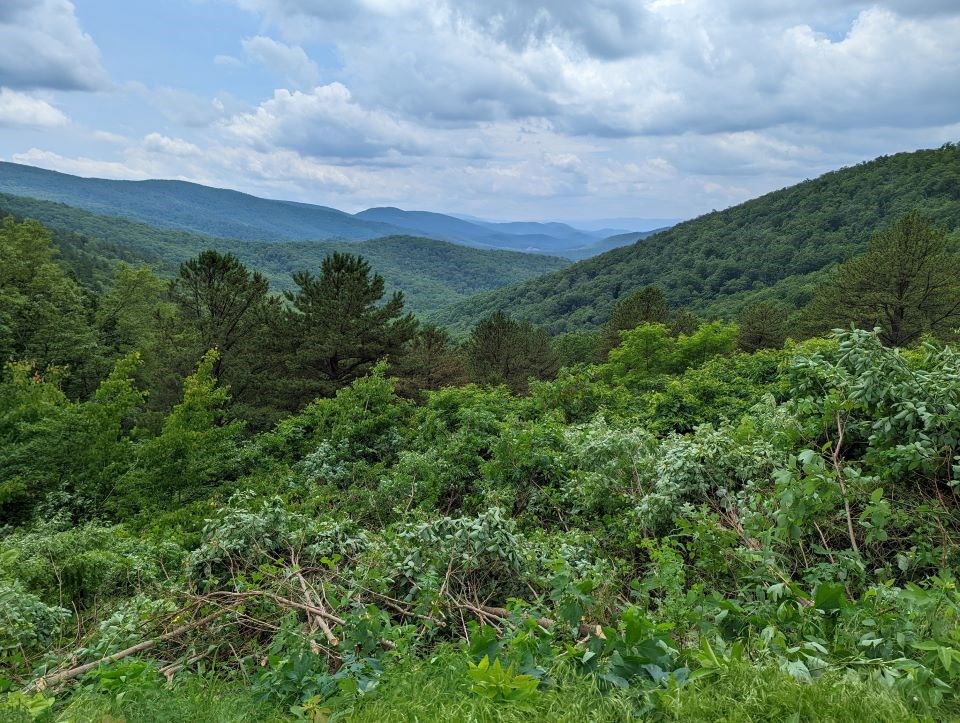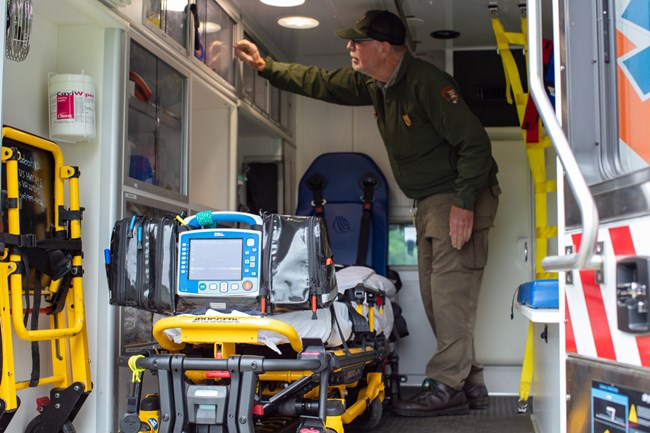 Your dollars support visitor safety.
Your fee dollars help fund Shenandoah's fully equiped ambulance. Each year, approximately 140 visitors receive advanced EMS services from park staff. Shenandoah's ambulance is necessary to transport patients to facilities where life saving medical services can be rendered. In more advanced cases it provides a safe environment to provide EMS care in park until a helicopter can transport. Due to the park's remote location, EMS services are provided to visitors by park staff often in the ambulance even in the absence of a transport. Having an ambulance at the park enables staff to respond to medical emergencies and deliver life-saving assistance when every minute matters.
Your dollars improve fixtures.
Money from increased campground fees goes directly towards improving your experience. You will soon notice, if you haven't already, new fire rings and picnic tables.
Your dollars expand accessibility.
We are currently finishing upgrades to the auditoriums at both visitor centers to create an equal experience for all. National Parks are meant to be enjoyed by all, and your dollars help ensure that.
80% of the fees you pay when you enter the park or stay at a campground come back to Shenandoah specifically for projects that enhance your experience. You may notice new firepits in the campgrounds, repairs to the historic rock walls along Skyline Drive, new accessibility features in the auditoriums, and better views from the overlooks. These are just a few of the projects that are funded by fees.
Last updated: October 24, 2022