Teacher-Ranger-Teacher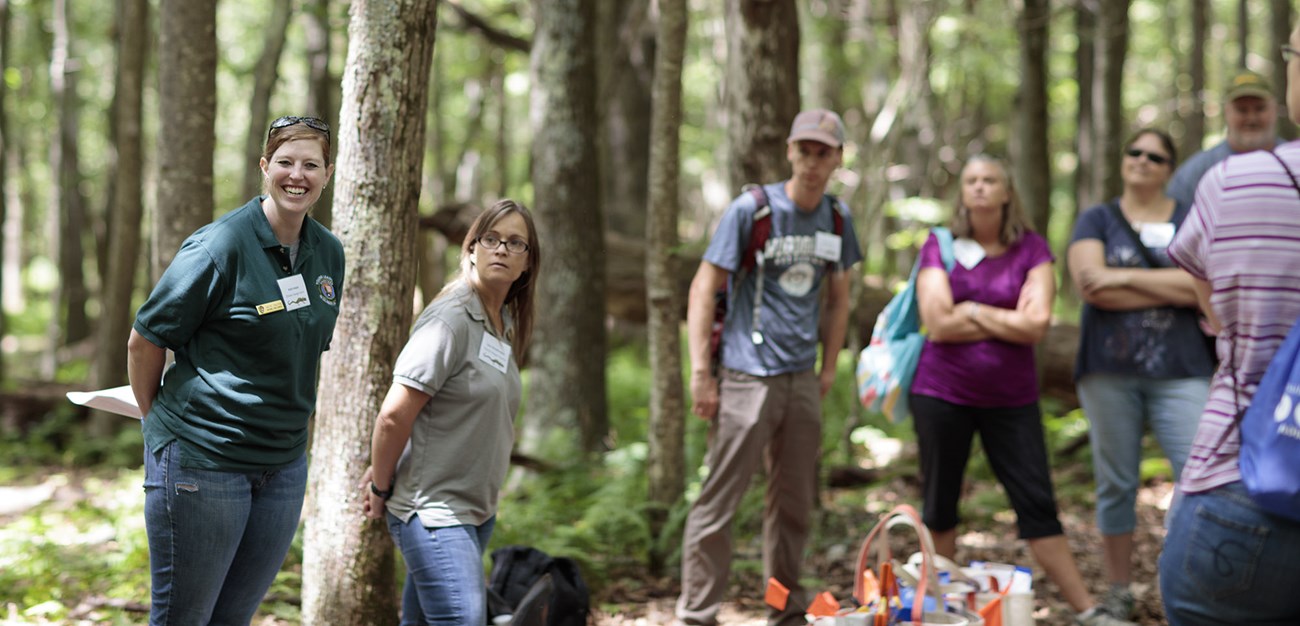 What is a Teacher-Ranger-Teacher?
The 2022 Shenandoah TRT has been selected! The Teacher-to-Ranger-to-Teacher (TRT) program is an extended professional development opportunity for K-12 classroom teachers to learn about the resources and educational materials available through the National Park Service. Teachers selected as Teacher-Rangers spend the summer working with Park staff on education projects, learning about park resources and visitor services, and developing lesson plans to use in their classrooms. Once they return to their schools, teacher-rangers bring their national park knowledge and experiences into the school and classrooms throughout the school year to engage students, faculty, and staff in lessons and activities that relate to Shenandoah National Park and other national park sites.

The emphasis of the TRT program is to connect National Park areas with teachers and their students who may have little or no experience with National Park Service. The program is a partnership with the University of Colorado Denver (CU Denver) which administers the program and provides graduate credits to participants.
Shenandoah National Park TRT Program
Teachers selected as a TRT spend 8-10 weeks between June and August working on a specific education-based project that varies from year to year based on the Park's needs. TRTs must commit to a minimum of 240 hours and are automatically enrolled in an on-line graduate course through CU Denver. The tuition is paid by the National Park Service. TRTs are required to submit at least one lesson plan as part of the graduate course.
Application Process
Shenandoah National Park accepts applications annually in the spring. Check back here for an updated application form for 2023.

For more information or questions, call or email the Shenandoah National Park Education Office:
Email: shen_education@nps.gov (email us)
Phone: (540) 999-3500 ext. 3489

The Shenandoah TRT program is funded by a generous donation from the Shenandoah National Park Trust.
Last updated: June 16, 2022