Teacher Workshops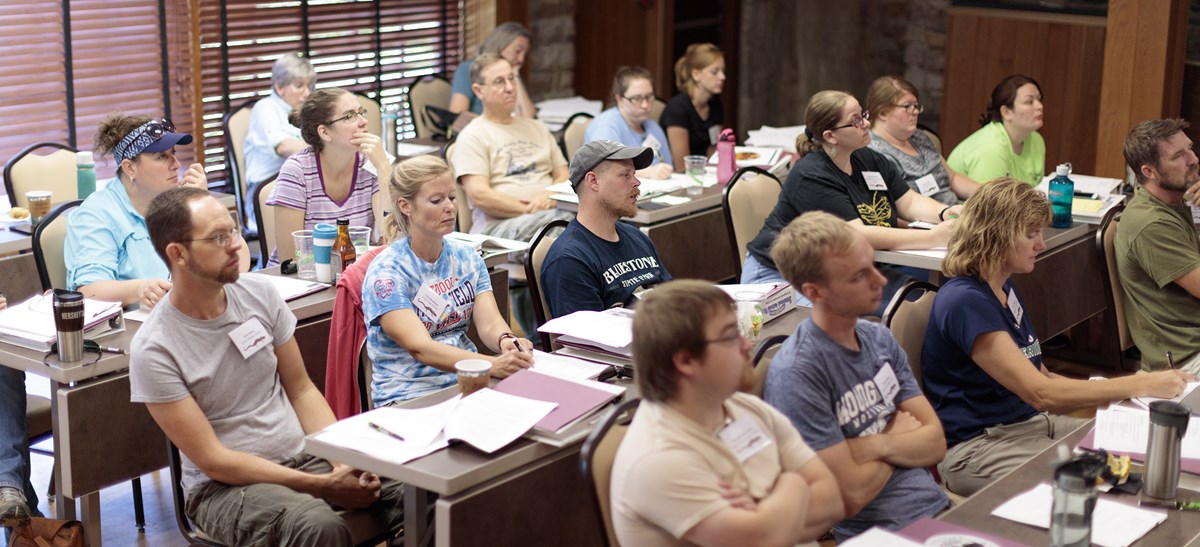 Instructional Teacher Workshops
The instructional teacher workshops take teachers out of the classroom and into the outdoor world they will explore with their students. Workshop attendance is required before participating in a curriculum-based education program.

At the workshops, park rangers familiarize teachers with the field trip site and demonstrate the activities planned for students. They explain what is expected of teachers, rangers, students, and chaperons on field trips. Rangers also provide information for completing classroom pre-visit and post-visit activities. Workshops ensure that teachers and their students get the most out of the field trip to Shenandoah National Park. Workshops may satisfy school district requirements for developmental training and recertification points.

Kindergarten and 1st grade Teacher Workshop is offered periodically.

2nd-6th grade Teacher Workshop is offered annually, usually in September. While we are not accepting registrations currently, for more information about the Workshops download the 2017 2nd-6th grade Workshop Brochure (828kb pdf).

Exploring Earth Science (7th-12th grade) in Shenandoah National Park Teacher Workshops are offered periodically.
Contact the Shenandoah National Park Education Office for information on current workshop schedule and professional development opportunities like the,
Teacher-Ranger-Teacher Program
,
Phone:
(540) 999-3500 ext. 3489
Email:
email us
at shen_education@nps.gov
Last updated: October 13, 2017