Sequoia & Kings Canyon Parks Mobile App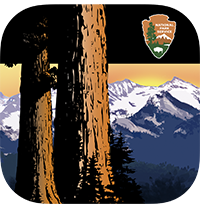 Explore Sequoia and Kings Canyon National Parks with the free, official National Park Service App. Even away from cell service, this interactive guide will help you make the most out of your trip.
Search for NPS Sequoia & Kings Canyon and download the app from the Apple App or the Google Play store before you get arrive at the parks. Cell service is limited here, but free WiFi is available at Foothills and Kings Canyon visitor centers. Be sure to enable location services, and to download offline content in the app settings. This will allow the app to continue working when you're out of cell range.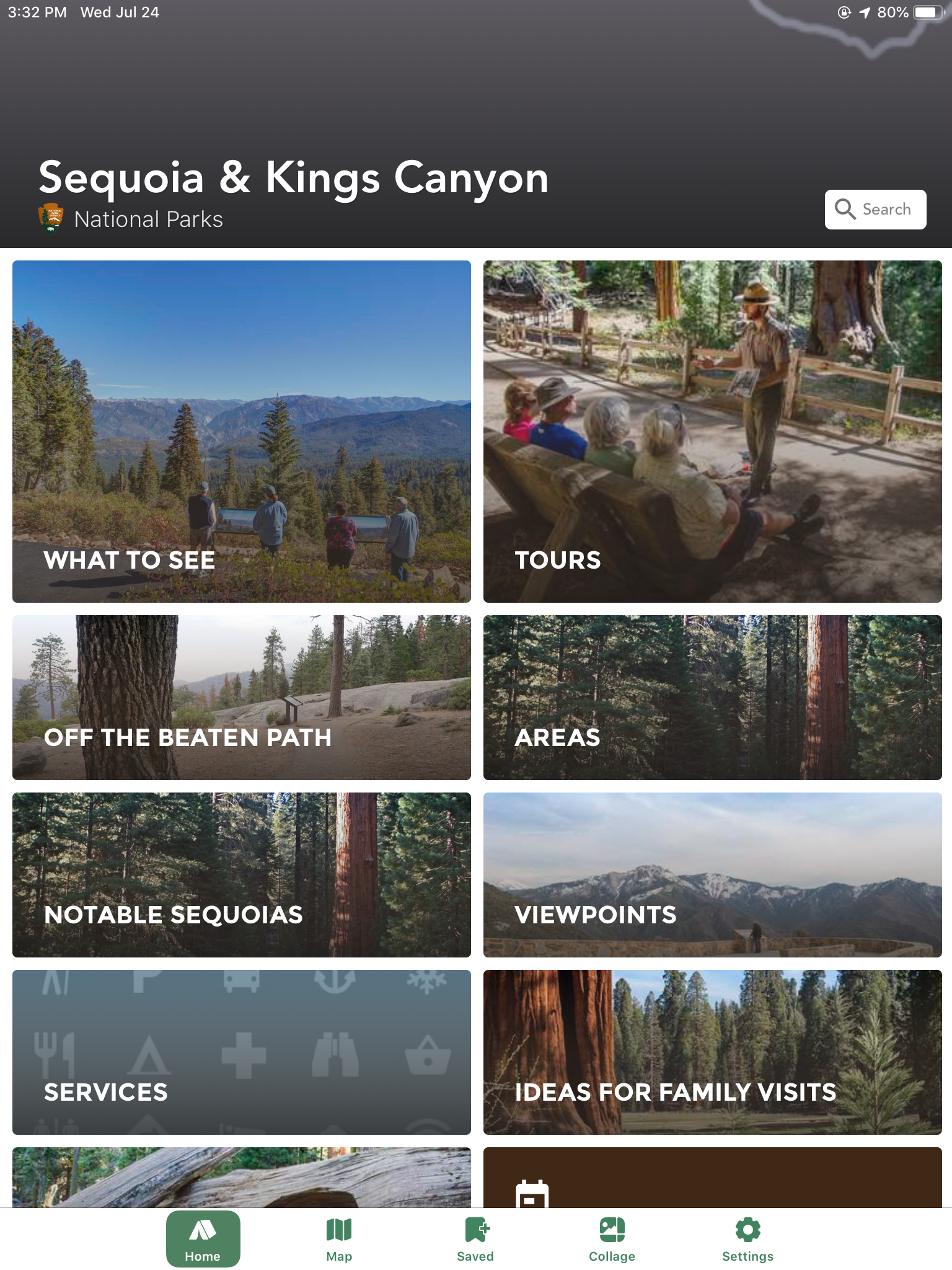 Park Sites Explorer
Browse park sites by category, or use the map to discover what's nearby. Look for restaurants or viewpoints, find a specific service, and more. Not sure where to head next? Get ideas for family trips, secluded spots, and other ranger-recommended destinations.
On each site page, learn more about the area, including local facilities and services.
Plan your visit by saving places, tours, and events, or sharing them with others. You can also connect to your device's notes or other apps.
Navigation
Pinpoint your location and get step-by-step directions to your next stop, even offline. Use the map to see your location and nearby sites, or use map filters to find services quickly.
Guided Tours
Take self-guided tours of notable park features, including the General Sherman Tree and General Grant Tree.
Calendar and Alerts
Get up-to-date information from the National Park Service about what is happening in Sequoia and Kings Canyon, including ranger programs and road construction. (This requires an internet connection to receive the initial data and for any updates.)
Accessibility
Hear audio descriptions of park exhibits and sites, and even take audio-described tours. You can also see accessibility features of park facilities and features and filter map results to show wheelchair-accessible sites. Go to the settings page for all accessibility options.
Park Lens
See what's around you with augmented reality. After selecting a category, click "Park Lens." Hold up your device and look through the activated camera view to discover more of the parks.
Photo Collage
Instantly create your own souvenir photo collage using photos from your phone, and share with friends and family through social media outlets.
Last updated: June 10, 2020