Things To Do
Sequoia and Kings Canyon National Parks offer a wide range of activities in diverse landscapes in any season. Whether you prefer a short stroll or a week in the wilderness, a quiet sunset or a roaring river, adventure awaits you here.
Whatever activities you choose, come prepared. Weather varies widely at different elevations, and storms can happen at any time of year. Read safety information before you visit.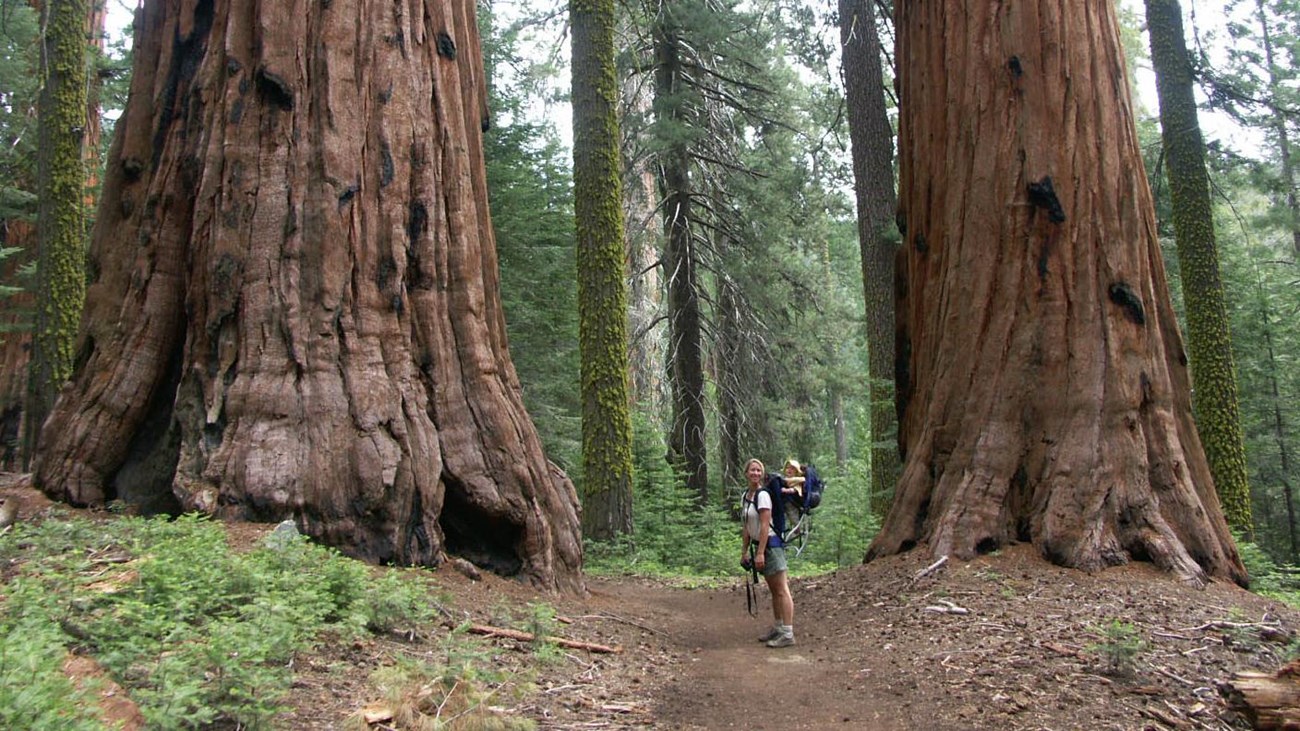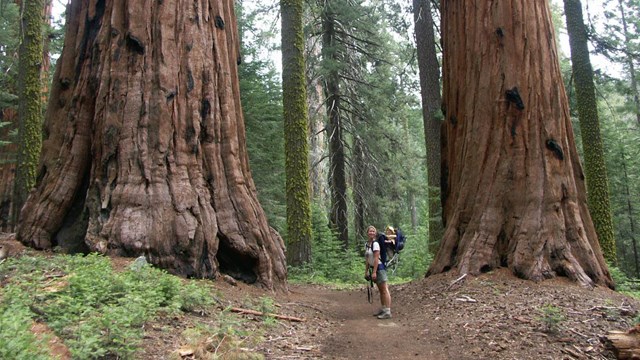 Explore Sequoia Groves
Whether you see them from your car or hike to a remote grove, giant sequoias inspire awe and wonder.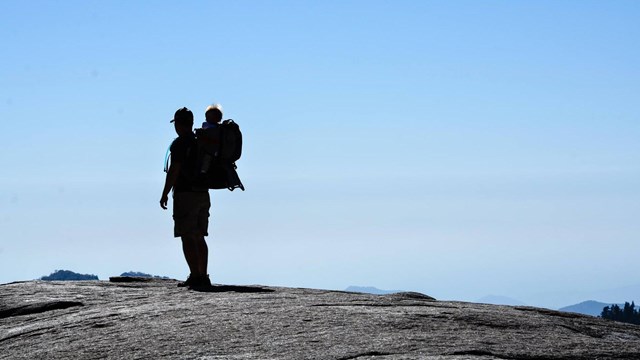 Day Hiking
Get out and explore! Wander through sequoia groves, look deep into wilderness, or experience wildlife.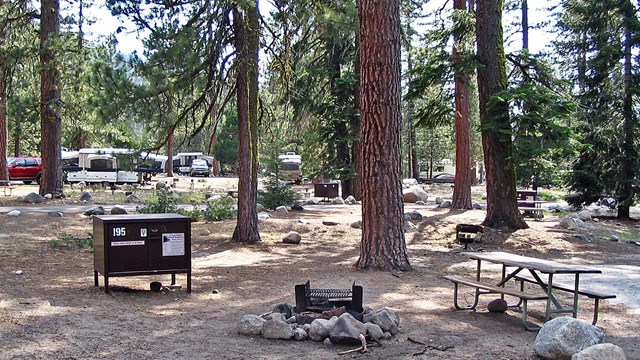 Camping
Learn about camping options throughout the parks. Campgrounds are reservation only and availability is extremely limited in summer months.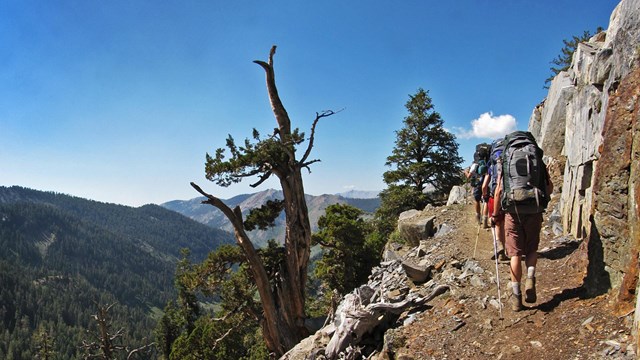 Overnight Backpacking
Experience the solitude and challenge of the Sierra Nevada's wild landscapes.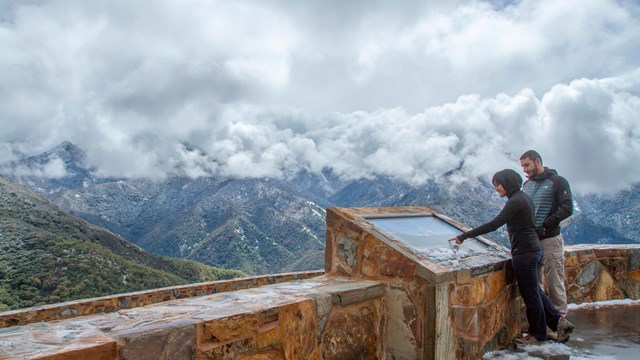 Drives and Viewpoints
Explore our mountain landscapes along the Generals Highway and the Kings Canyon Scenic Byway.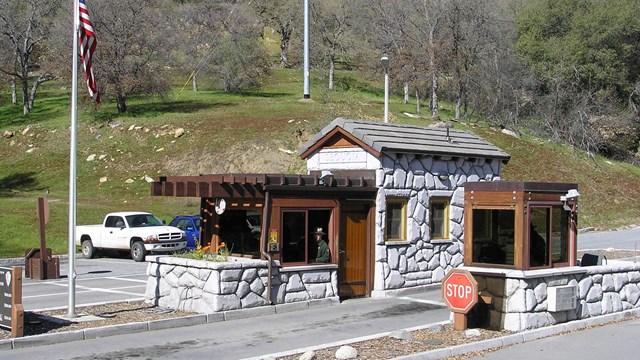 Avoiding Traffic Congestion
Weekends and holidays are busy! Learn how to minimize your wait at park entrance stations.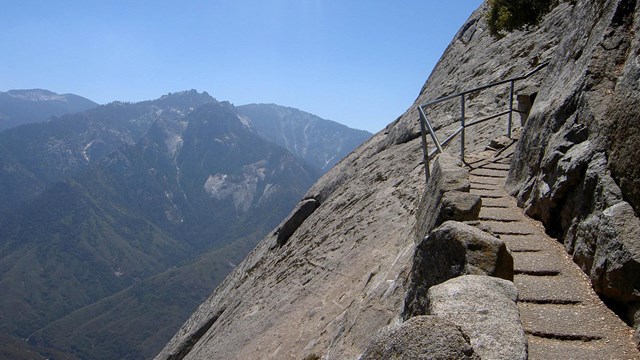 Climb Moro Rock
A stone stairway ends at the top of Moro Rock's granite dome. Enjoy views of the surrounding mountains and wilderness to the east.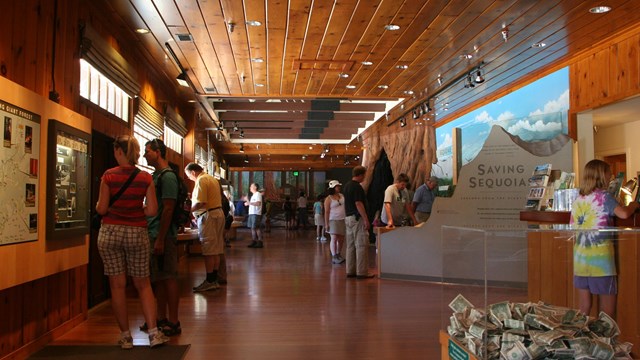 Visitor Centers
Stop by our visitor centers and museums to explore exhibits, get trip-planning information, and shop in our park stores.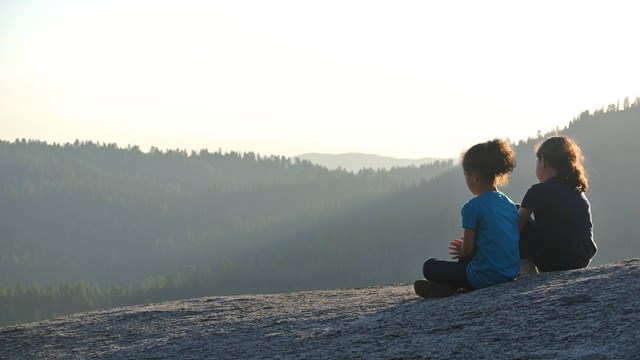 Junior Ranger Program
Kids of all ages can earn a badge by completing activities in our Junior Ranger book! Ask for a free book at any visitor center.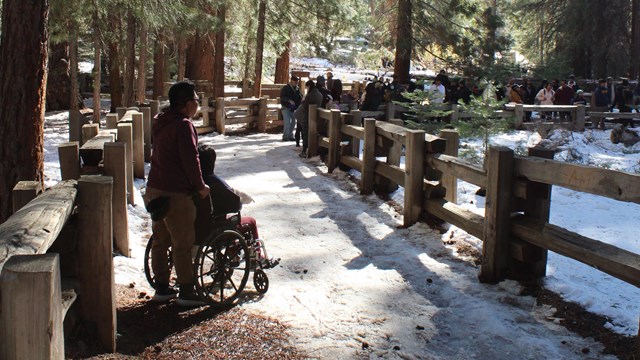 Accessibility
We offer recreational opportunities suited for a wide range of abilities, including exhibits, walking, camping, and shuttle transportation.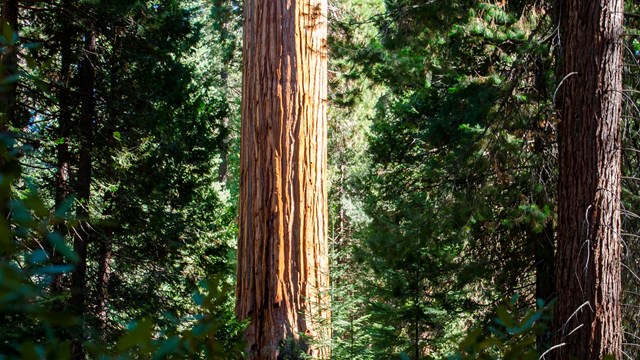 Visit the General Grant Tree
You can hike a 1/3-mile (05. km) paved loop trail to see this tree and other named trees in Grant Grove, Kings Canyon National Park.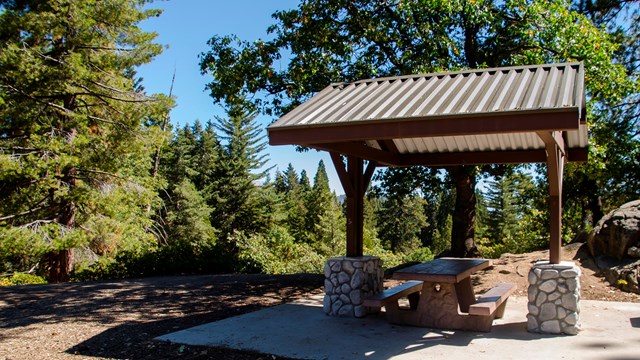 Picnicking
Look for picnic areas throughout the parks. Protect bears and other wildlife by storing food safely, even while you're eating.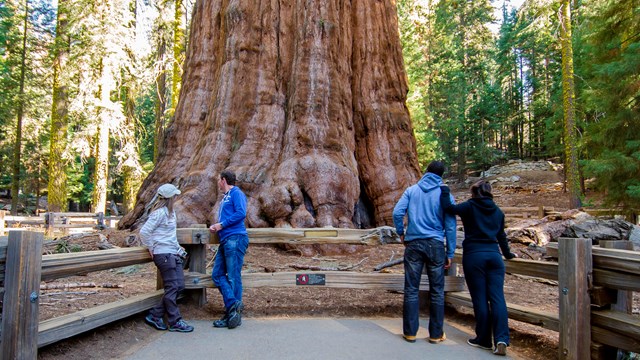 Visit the General Sherman Tree
The General Sherman Tree is the world's largest tree, measured by volume. Enjoy a short hike to this tree in Giant Forest.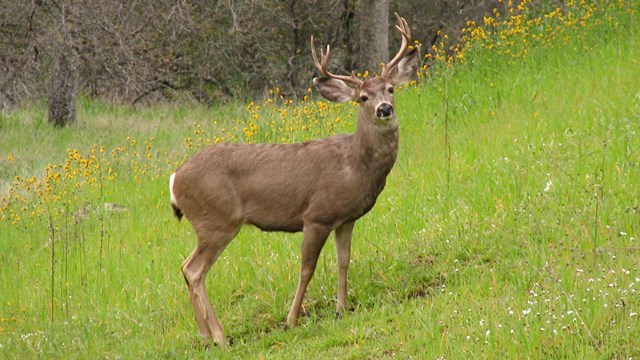 Watching Wildlife
Keep yourself and park animals safe with these tips for watching wildlife.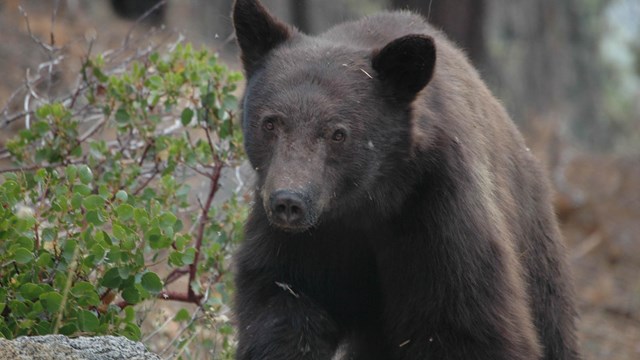 Wildlife Safety
Some of our charismatic creatures, such as bears, can pose a danger to visitors.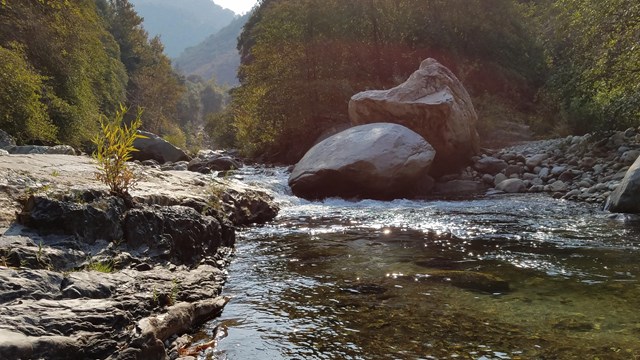 Exploring Soundscapes
Learn more about how scientists study park soundscapes to characterize biodiversity.
Last updated: June 30, 2023