Things To Do
These parks offer a wide range of activities in diverse landscapes in any season. Whether you prefer an short stroll or a week in the wilderness, a quiet sunset or a roaring river, adventure awaits you here.
Whatever activities you choose, come prepared. Weather varies widely at different elevations, and storms can happen at any time of year. Read safety information before you visit.
Summer Activities
While these activities may not be available in winter, find information here to plan your summer visit.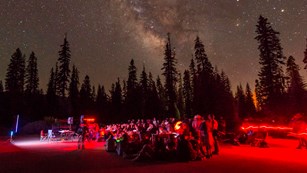 Dark Sky Festival
Share your passion for the night sky! Join us for the Dark Sky Festival, hosted in partnership with the Sequoia Parks Conservancy.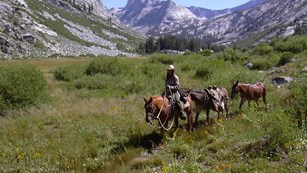 Horseback Riding
Whether you bring your own stock or use one of the pack stations in these parks, a trip on horseback is a great way to see the parks.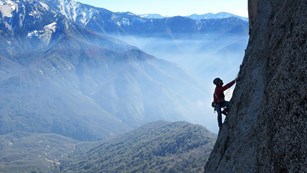 Rock Climbing
Granite cliffs and domes provide excellent opportunities for climbing in these parks. Climb on and stay safe!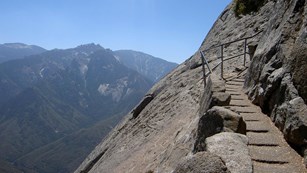 Climb Moro Rock
A stone stairway ends at the top of Moro Rock's granite dome. Enjoy views of the surrounding mountains and wilderness to the east.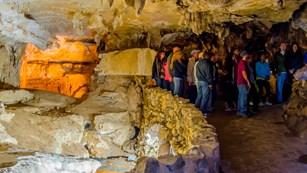 Crystal Cave
Explore underground! Tickets for Crystal Cave Tours are sold by our partner, the Sequoia Parks Conservancy.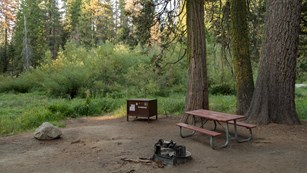 Campgrounds
Check here for details to help you plan your camping trip.
Last updated: November 12, 2021