Maps and Information for the Backbone Trail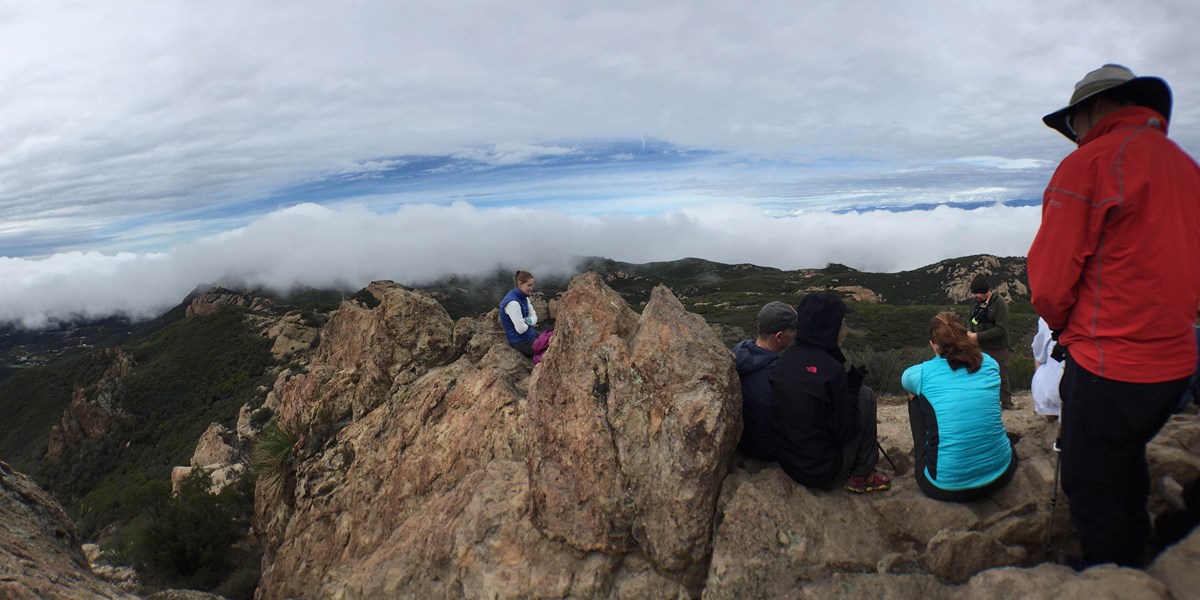 The National Park Service Visitor Center in Calabasas has many of the tools you will need for hiking the BBT. The Santa Monica Mountains National Recreation Area map and brochure includes the Backbone Trail itself and shows roads and parking throughout the area. The Backbone Trail map shows roads, trailheads, water, and bathrooms along the trail. It also shows which areas of the trail are open for mountain bikers and which areas of the trail you can have your dog with you.
Download the Backbone Trail Map and Brochure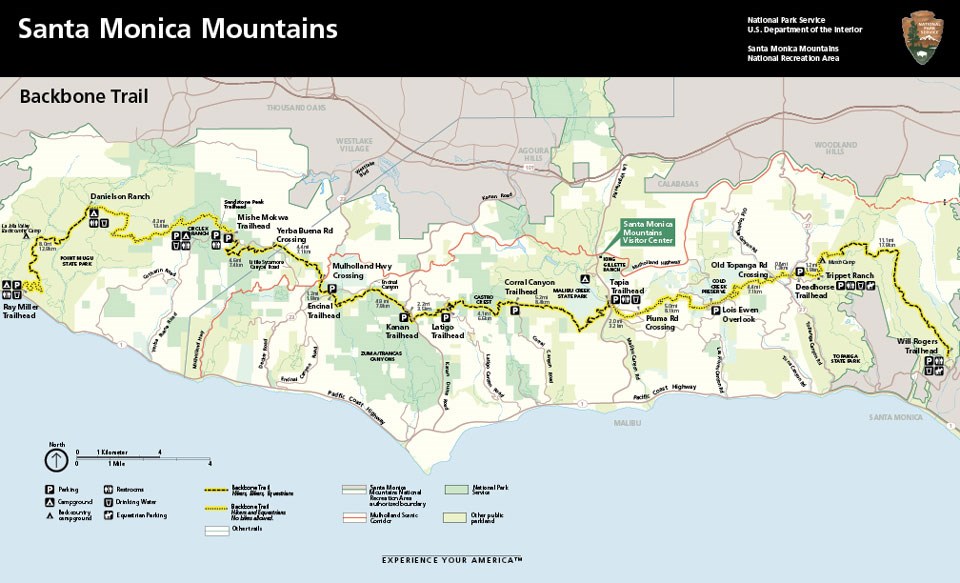 For detailed topographic information, purchase the four Tom Harrison maps:
Pt. Mugu State Park
Zuma-Trancas Canyon
Malibu Creek State Park
Topanga State Park
The Trails Illustrated Santa Monica Mountains Map is less detailed, but covers the entire Santa Monica Mountains in one map (half on each side). The Santa Monica Mountains Interagency Visitor Center has all of these maps.
The National Park Service website has information specific to the Backbone Trail.

Hikers with GPS units can download the BBT west to east GPS coordinates and via points from the BBT website.
Last updated: January 25, 2017