News Release
Peter Strauss Ranch to reopen June 6, 2022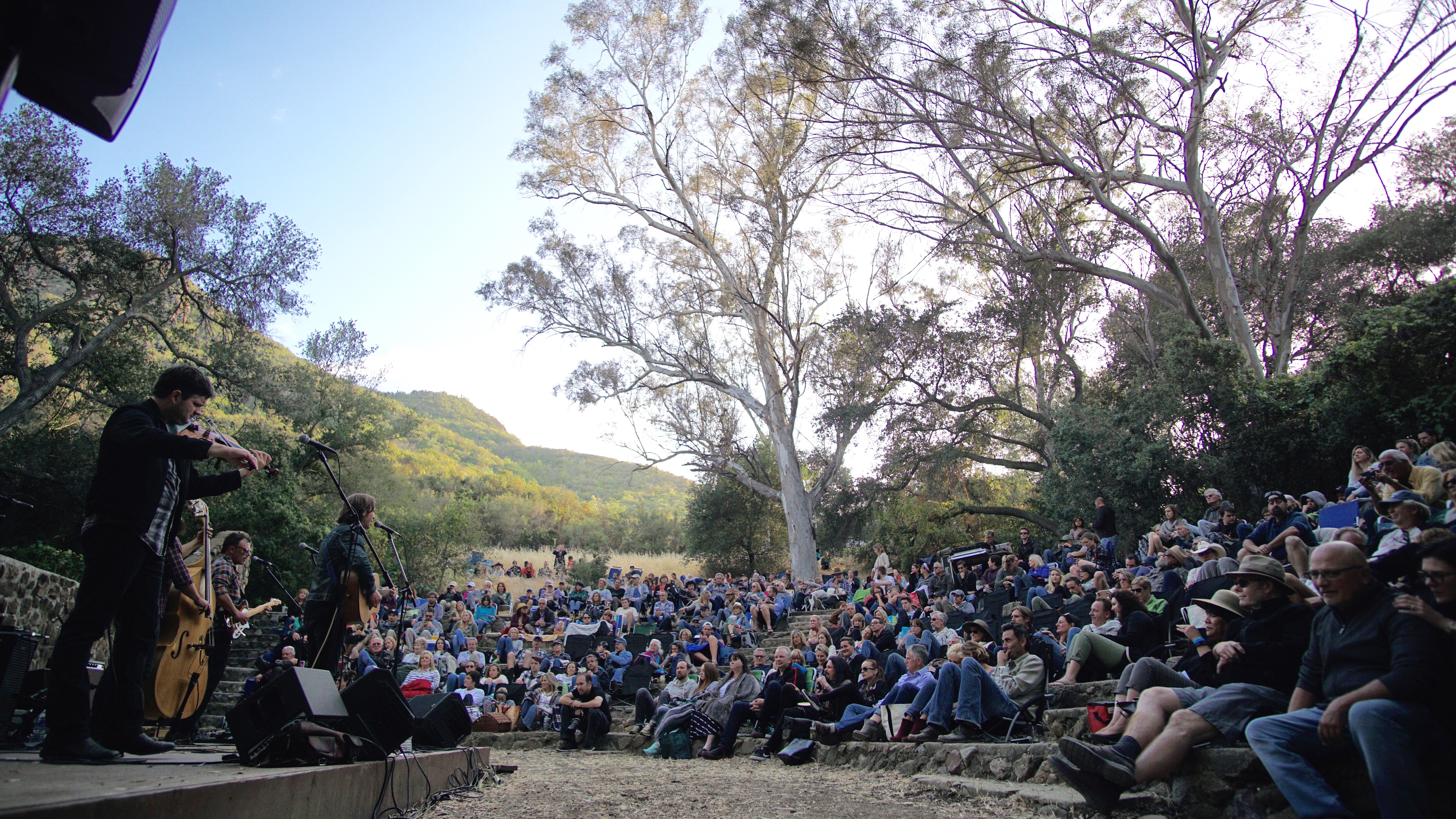 News Release Date:
June 3, 2022
Contact: Ana Beatriz Cholo, 8057509356
FOR IMMEDIATE RELEASE   
CONTACT: Ana Beatriz Cholo, 805-750-9356 (cell) 
Peter Strauss Ranch to reopen June 6, 2022
THOUSAND OAKS, Calif. – The grounds of Peter Strauss Ranch will reopen to the public on Monday, June 6, in Santa Monica Mountains National Recreation Area (SMMNRA). The public is invited to park on-site, picnic, and hike through the beautiful oak woodlands. The site will be open daily from 8 a.m. to sunset.

Volunteers are expected to converge on the grounds and help spruce up the area for the public opening during a National Trails Day event on Saturday, June 4. The following day, the Tiny Porch Concerts Summer Series will return to the site.

After suffering significant damage from the November 2018 Woolsey Fire, Peter Strauss Ranch remained closed for two essential activities. The National Park Service (NPS) completed multiple soil lifts to remove hazardous materials after the fire. The site served as a staging area for the County of Los Angeles to reconstruct the Mulholland Highway bridge over Triunfo Canyon Creek. With the completion of both projects this Spring, the site is ready for public access.

Beyond Peter Strauss Ranch, the Woolsey Fire damaged 112 miles of trails and 88 percent of federal park land in the Santa Monica Mountains. Thirty structures and outbuildings were also destroyed. NPS staff worked hard in the weeks and months following the fire to reopen trails, clear roads, stabilize hillsides, repair culverts, and conduct surveys.

Named for Emmy Award-winning actor Peter Strauss, the last owner of the property, the ranch was originally purchased in 1923 by Harry Miller. The historic ranch house, built in 1926 and completed a year later, was destroyed during the Woolsey Fire. Visitors can still discover an Italian terrazzo tile concert area where country legends Johnny Cash and Willie Nelson performed in the 1950s.

There is also the relic of an enormous outdoor swimming pool from the property's Lake Enchanto period, which lasted between 1939 to 1965.

For more information about the long-term plans for the recovery of Peter Strauss Ranch, read the
draft Environmental Assessment (EA)
.

Santa Monica Mountains National Recreation Area (SMMNRA) is the largest urban national park in the country, encompassing more than 150,000 acres of mountains and coastline in Ventura and Los Angeles counties. A unit of the National Park Service, it comprises a seamless network of local, state and federal parks interwoven with private lands and communities. As one of only five Mediterranean ecosystems in the world, SMMNRA preserves the rich biological diversity of more than 450 animal species and 26 distinct plant communities. For more information, visit 
www.nps.gov/samo
. 
Last updated: June 3, 2022