News Release
Mountain lion P-81 likely killed by vehicle strike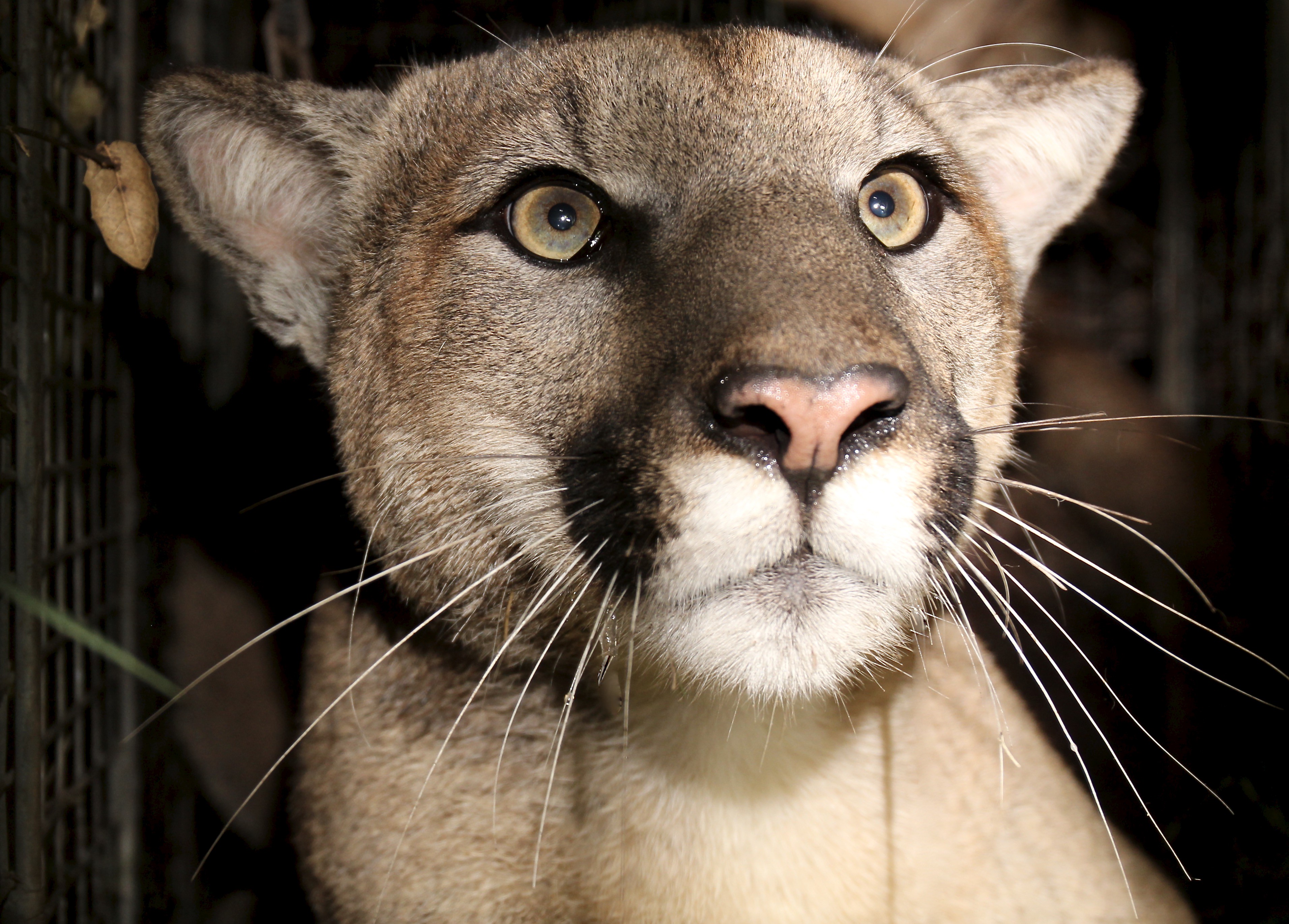 News Release Date:
January 27, 2023
Contact: Ashton Hooker
We are saddened to share the news that mountain lion P-81 was likely killed by a vehicle strike Sunday, Jan. 22. 

California Department of Fish and Wildlife (CDFW) officials collected P-81's body on the Pacific Coast Highway near Las Posas Road in the western Santa Monica Mountains. A necropsy will be performed to confirm cause of death.

P-81 was around 4 years old at the time of his death, and National Park Service (NPS) biologists initially captured him in the western Santa Monica Mountains during March 2020. He was significant in our mountain lion study due to his physical abnormalities – a kinked tail in which the end is shaped like the letter "L" and only one descended testicle. These abnormalities marked the first physical evidence of potential inbreeding depression due to a lack of genetic diversity since we began studying mountain lions in the park in 2002, increasing the urgency of understanding, maintaining, and ideally increasing connectivity for wildlife in the region. The Wallis Annenberg Wildlife Crossing over the 101 Freeway, currently under construction in Agoura Hills, is a major and critical step in connecting wildlife populations in the Santa Monica Mountains, including mountain lions, with other populations to the north.

Vehicle strikes are the leading cause of death for the mountain lions in our study area. Just this year (since March 2022), nine mountain lions have died due to being hit by vehicles – six of those were radio-collared. P-81 is the 34th mountain lion, and the 13th radio-collared animal, to die from road mortality in our study area since 2002.

Learn more about the challenges mountain lions face in a fragmented landscape, as well as what we have learned from studying these elusive creatures over the past 20+ years by visiting Lions in the Santa Monica Mountains.

NPS has been studying mountain lions in and around the Santa Monica Mountains for the last two decades to determine how they survive in a fragmented and urbanized environment. CDFW is responsible for overseeing the management and conservation of mountain lions in the state.
 
Santa Monica Mountains National Recreation Area (SMMNRA) is the largest urban national park in the country, encompassing more than 150,000 acres of mountains and coastline in Ventura and Los Angeles counties. A unit of the National Park Service, it comprises a seamless network of local, state and federal parks interwoven with private lands and communities. As one of only five Mediterranean ecosystems in the world, SMMNRA preserves the rich biological diversity of more than 450 animal species and 26 distinct plant communities. For more information, visit www.nps.gov/samo. 
Last updated: January 27, 2023