Hollywood Movie Mountains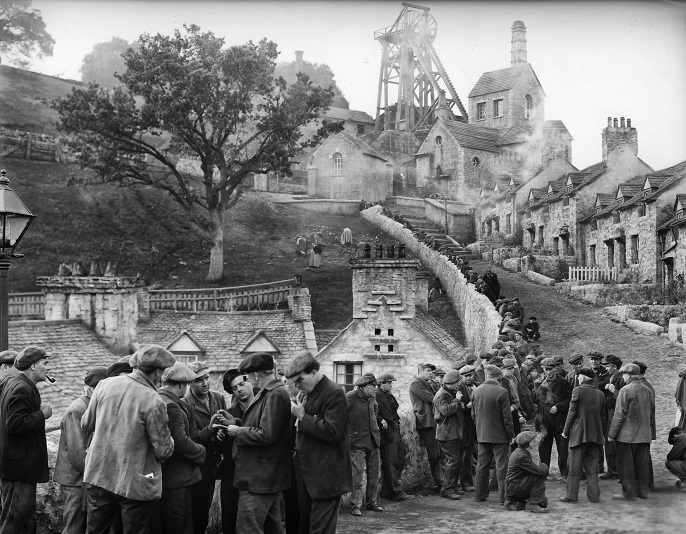 News Release Date:
January 28, 2015
Contact: Kate Kuykendall, 805-370-2343
CALABASAS, Calif. -- "Oscar Goes Outdoors!" is the theme of a full-day event celebrating Hollywood's Movie Mountains, co-sponsored by the National Park Service and Western National Parks Association on Sunday, Feb 15. One week before the Academy Awards, film experts will reveal the secret sites of Oscar-winning and nominated movies shot in the Santa Monica Mountains, from 1939's "Gone With The Wind" to 2014's "American Sniper."
The first of three presentations (no reservations required) kicks off at 10:00 a.m. at the interagency visitor center on the grounds of King Gillette Ranch (26876 Mulholland Hwy). Each indoor presentation will include tales from Hollywood historians and activists, screenings of classic clips and displays of behind-the-scenes production photos. Wrapping up the day will be a movie location walk at 4:30 p.m. Black tie not required.
Over 5,000 acres of today's parkland were once home to studio movie ranches. The former 20th Century Fox Ranch (now Malibu Creek State Park) was home to the 1941 Oscar-winning Best Picture, "How Green Was My Valley," as well as the original "Planet of the Apes" (Oscar for Best Make-Up) and the legendary "M*A*S*H" (Oscar for Best Adapted Screenplay). Paramount Ranch served as location for Oscar nominees, "Beau Gueste," "So Proudly We Hail" and "American Sniper." In addition, King Gillette Ranch, once the home of Oscar-nominated director Clarence Brown, was a location for the Brown's Oscar-nominated "The White Cliffs of Dover."
Author Brian Rooney will present "The Fox That Roared", a presentation focusing on the historic 20th Century Fox Ranch, at 10 a.m. and 1 p.m. Retired park ranger Mike Malone presents "Ranching Hollywood Style" at 11 a.m. and 2 p.m. Then Malone will join film historians Marc Wanamaker and Harry Medved for "Ridin' the Range to Where Movies Were Made" at noon and 3 p.m. Authors Medved, Rooney, and Wanamaker will be available to sign their books following each presentation.
###
Last updated: March 1, 2015