Picnicking
Many visitors enjoy having picnics! Since there aren't any restaurants in the park, it's a good idea to bring food if you plan on staying a while. Groceries, snacks, and prepared food are available in the towns of Friday Harbor and at Roche Harbor near American Camp.
Picnic tables are available at the English Camp Parade Ground, American Camp Parade Ground, and at a scenic overlook on the Bell Point Loop Trail.
The beaches are popular picnic spots too. There are picnic tables at 4th of July Beach, or you can bring a blanket and dine on the sand! You can cook your food over a bonfire, which are only allowed at South Beach.
You can also forage for some food in the park. However, don't rely on the island to sustain you during your visit.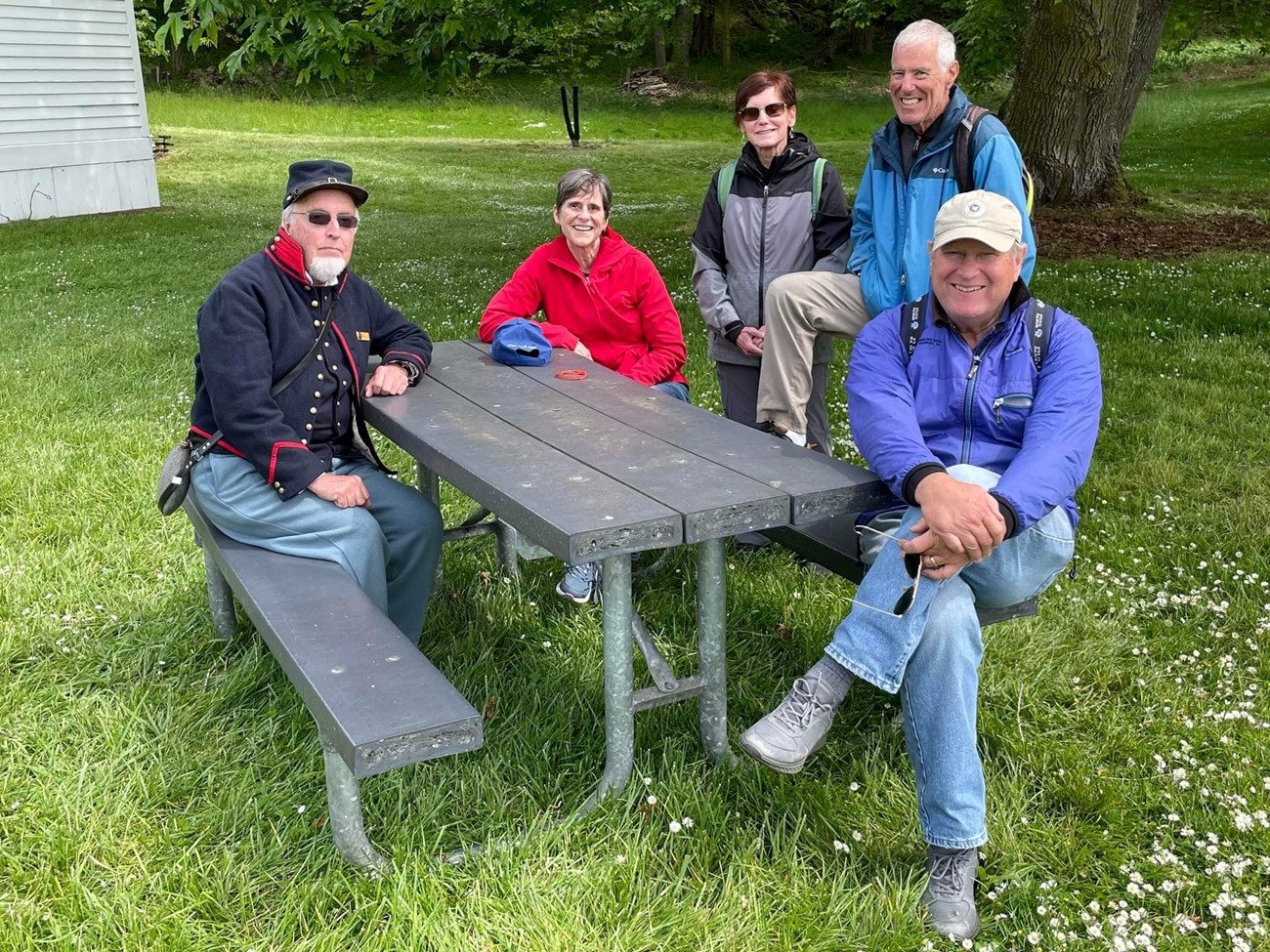 Visitors and a living history educator sit at one of our many picnic tables
Last updated: July 15, 2022