American Camp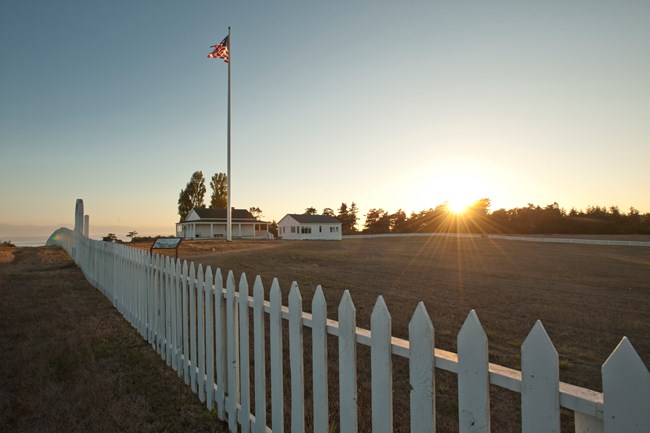 American Camp is located on the southern tip of San Juan Island. American soliders lived at American Camp during the peaceful 12-year joint British/U.S. occupation of San Juan Island.
Today, you can visit sites from the 1800s including the parade ground, laundress quarters, and officers quarters.
Learn more about the
history of American Camp
.
American Camp Visitor Center
Phone: (360) 378-2240, ext. 2226
Address: 4668 Cattle Point Rd., Friday Harbor, WA 98250

The main park visitor center has exhibits, park film, a bookstore, and rangers on hand to answer questions. Ranger programs are available during the main visitor season from June to September.
Last updated: March 30, 2021