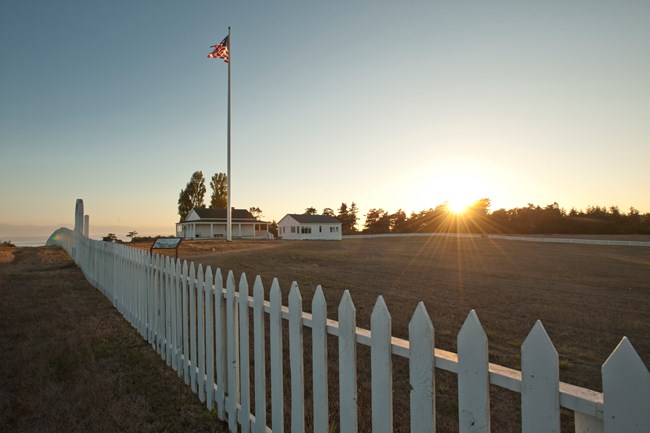 American Camp is located on the southern tip of San Juan Island. American soliders lived at American Camp during the peaceful 12-year joint British/U.S. occupation of San Juan Island.
Today, you can visit sites from the 1800s including the parade ground, laundress quarters, and officers quarters.
Learn more about the
history of American Camp
.