English Camp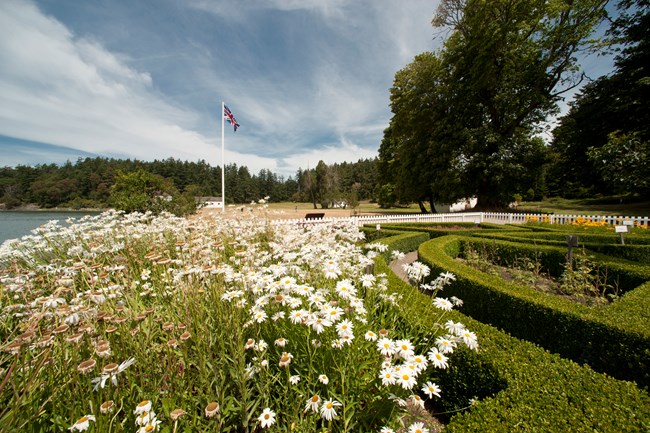 English Camp is located on Garrison Bay, 9 miles northwest of Friday Harbor. The Royal Marines lived at English Camp during the peaceful 12-year joint British/U.S. occupation of San Juan Island.

Today, you can visit sites from the Royal Marine era including the parade ground, barracks, blockhouse, commissary, and formal garden.

Take an in depth look at the history of English Camp.
English Camp Visitor Center
Phone: (360) 378-5607
Address: 3905 West Valley Rd., Friday Harbor, WA 98250

The Royal Marine Barracks, built as a privates' mess in 1860 and converted to a barracks in 1867, serves as a visitor contact station during the summer season. Ranger Programs are available during the main visitor season from June to September.
Last updated: June 23, 2021