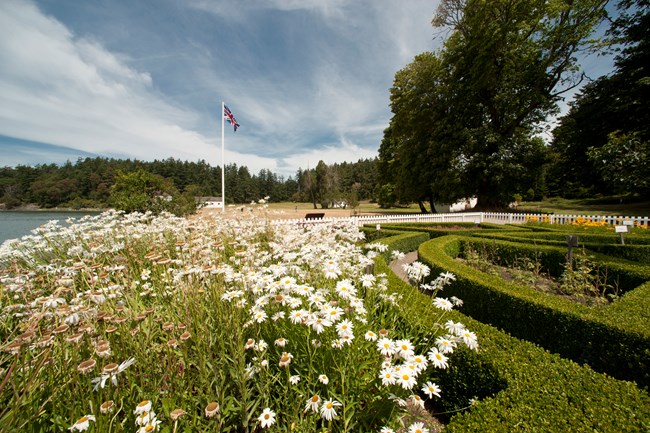 English Camp is located on Garrison Bay, 9 miles northwest of Friday Harbor. The Royal Marines lived at English Camp during the peaceful 12-year joint British/U.S. occupation of San Juan Island.

Today, you can visit sites from the Royal Marine era including the parade ground, barracks, blockhouse, commissary, and formal garden.

Take an in depth look at the history of English Camp.