For Kids
Kids who want to explore, learn, and protect Saguaro National Park have lots of ways they can get involved.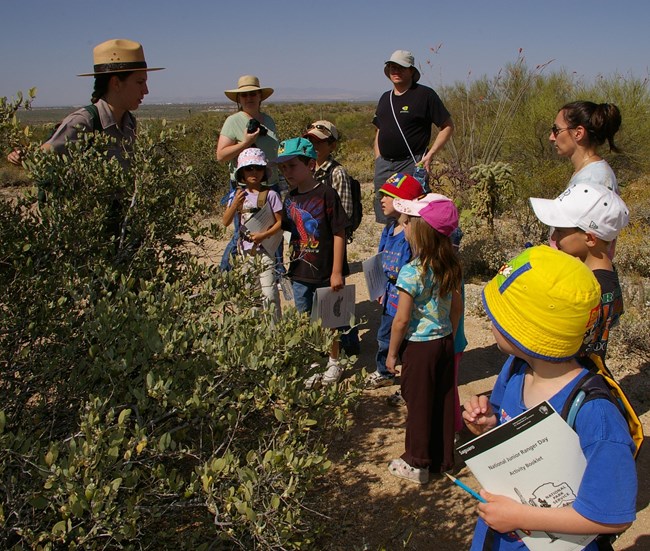 Find out more about the adventure and honor of becoming a Junior Ranger
Kids can attend any of these programs to fulfill their Junior Ranger Requirements
Year-round, for kids only
Fun, printable activities for all ages to learn about pollinators in their own backyard or neighboorhood
If you are a teacher and want to get your class involved, schedule a fieldtrip with one of our education rangers.
Programs are available for Teachers and Students during the school year.


Last updated: April 1, 2023