Current Conditions
Rincon Mountain District (East)
All roads and picnic areas are open, including comfort stations. All trails within the east district are open.

Visitor information and retail from Western National Parks Association are available at the visitor center. The visitor center is open from 9 am - 5 pm (October 1 - May 31) and 8 am - 4 pm (June 1 - September 30). Restrooms are located outside of the visitor center.

Water is available on the patio in front of the Rincon Mountain Visitor Center as well as at the bike ramada on the west end of the visitor center.

Due to the two 2020 fires in high elevation areas of the Rincon Mountains, hikers should use extra caution and stay on the trail when hiking through burned areas. There may be stump holes causing weak and unstable ground, which may be difficult to identify. Trails may be slick with fallen pine needles or ash, and some fire-weakened trees may still fall. Watch for flash flooding, rolling debris and erosion during rain events.

Keep in mind that Happy Valley Road with access to Miller Creek and Turkey Creek trailheads has streams that flow across it in the summer and winter. Contact the visitor center to get more information on current road conditions. At all times of the year, high-clearance or four-wheel drive vehicles are highly encouraged in this area.

Rincon Mountain Visitor Center: (520) 733-5153
Tucson Mountain District (West)
All roads, trails, and picnic areas are open, including comfort stations.

Golden Gate Road is permanently closed to vehicle traffic betweem the Sendero Esperanza trailhead and Picture Rocks Road. It has been converted into a multi-use trail suitable for hikers, bicycles and equestrian use.

Visitor information and retail from Western National Parks Association are available at the visitor center. The visitor center is open from 9 am - 5 pm (October 1 - May 31) and 8 am - 4 pm (June 1 - September 30). Restrooms are located outside of the visitor center.

Water is available on the patio of the Red Hills Visitor Center.

Red Hills Visitor Center: (520) 733-5158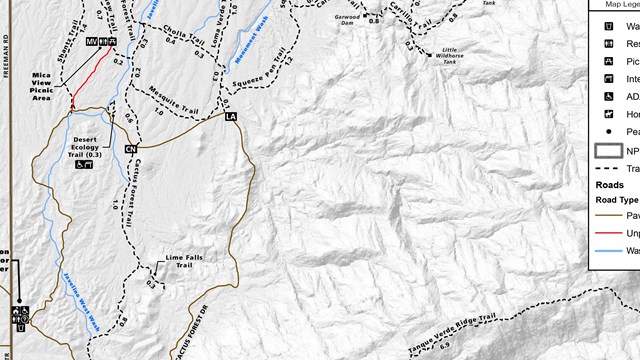 Maps
Our maps help you plan your trip and keep you safe navigating our wilderness.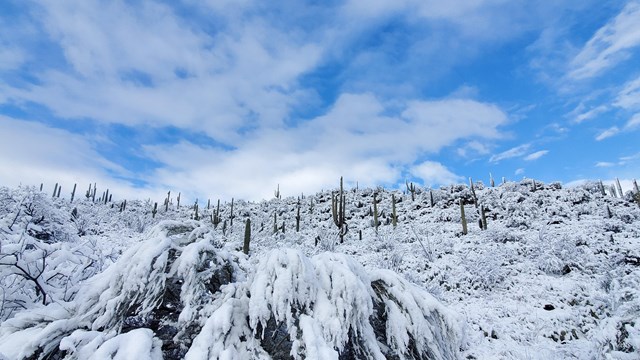 Weather
Up-to-date information about current weather conditions.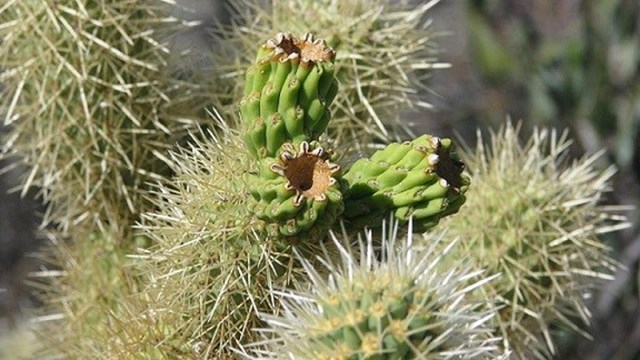 General Hiking Safety Information
Safety information to help ensure you stay safe while having fun in the park, and what to do in sticky situations.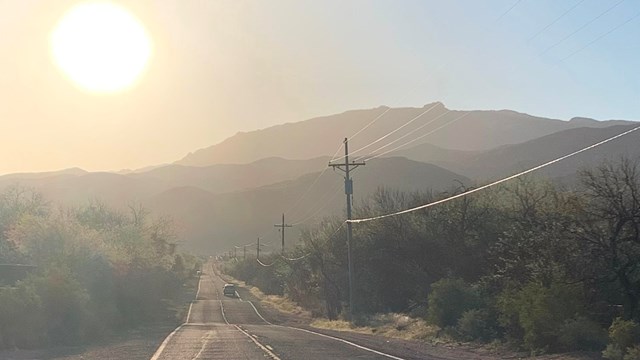 Air Quality
Learn about the park's air quality and how you can help protect it and your health.
Last updated: June 17, 2023