YCC - Youth Conservation Corps Summer Employment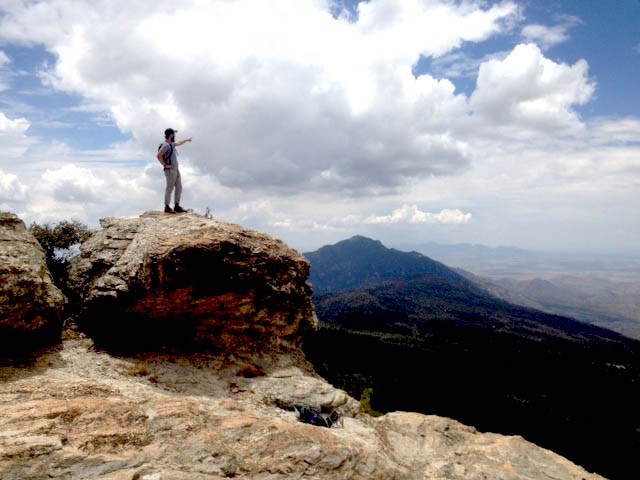 Summer

Youth Employment Opportunity

- Cancelled for the summer of 2020
Saguaro National Park is offering a summer Youth Conservation Corps (YCC) program to youth, ages 15-18. YCC is an 8 week youth employment program for boys and girls consisting of three main components: conservation work, environmental education and outdoor recreation.
The Saguaro YCC program runs for 8 weeks typically from the 1st week in June to the last week in July each year.

The application period is open each year from April 1st thru April 30. Applications must be emailed or postmarked by April 30th each year.
YCC enrollees will have the opportunity to work on a variety of conservation projects in Saguaro National Park and the surrounding region, including trail work, environmental restoration work, campground maintenance and resource management. A normal work week consists of five eight-hour work days. Most weeks enrollees will arrive at Saguaro National Park Monday morning and return home Friday evening for the weekend. During the week, YCC enrollees will be camped out near their work site which may be quite remote. In addition to Saguaro National Park, in past years enrollees complete work projects at Gila Cliff Dwellings National Monument, Chiricahua National Monument, and Tumacocori National Historic Site. There will be travel associated with this program.
Enrollees will be paid minimum wage for 40 hours of work each week.
In addition to work, enrollees will engage in daily environmental education lessons that will teach them about the local ecology of Southern Arizona and larger environmental issues. Enrollees will also participate in various recreational outings including day hikes, backpacking trips, field trips and more! YCC is not just a work program, it's a chance to learn, play and grow in the natural world.
Eligibility
To be eligible, youth must:
Be between 15 and 18 years old at the start of the program.
Have not participated in a YCC program in the past year for more than three months
Be able to work the entire 8 weeks.
Be able to transport yourself to and from Saguaro National Park each week.
Have a willingness and ability to work hard in the outdoors.
Relate well with others and have a positive attitude.

In addition, applicants who are permanent residents of the United States, its territories or possessions, are eligible for employment without regard to race, color, sex, age, handicap, religion, or national origin. Youth with a disability who can effectively participate in most YCC activities are eligible. Selected applicants must possess a Social Security Card and have a work permit (if required). Youth must not have a history of serious criminal or other antisocial behavior that might endanger their safety or that of others. Employment is without regard to Civil Service or classification laws, rules, or regulations.

Enrollees will be selected, at random, at the beginning of May. All applicants will be contacted by May 14th.


How to Apply

Unfortunately due to operational changes caused by the National Park Service's response to COVID19, Saguaro National Park will not be offering a YCC program in the summer of 2020.

We are hopeful that this important program will be able to resume in May of 20201. Thank you to everyone who applied.

For more information contact sagu_ycc@nps.gov or send via snail mail to:

Youth Conservation Corps
Saguaro National Park
3693 South Old Spanish Trail,
Tucson, AZ 85730

In the subject line of your email please put only your name followed by YCC application

DEADLINE: Applications must be emailed or post marked by April 30th each year.

For more information, please email sagu_ycc@nps.gov with "YCC Question" in the subject line.
Last updated: May 5, 2020