Blogs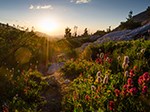 Intern Insights
See Rocky through the eyes of our talented interns. News, stories, insights, and more!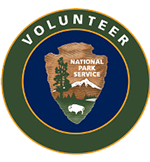 Volunteer Sphere
Volunteers do so much to help protect our park and can be seen in the field serving in many different ways. Follow along as we explore the many different ways and areas that volunteers help out in Rocky Mountain National Park.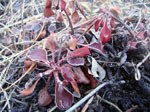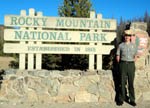 West Side Stories
West Side Stories focuses on Rocky Mountain National Park's west side. In this blog you will find entries from the staff, with a goal of presenting you with a well-rounded understanding of our area.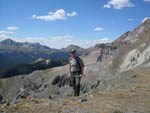 Ranger Thoughts
I am so excited to be here at Rocky Mountain National Park for my inaugural season as a permanent park ranger! Follow my postings, every adventure is a new one.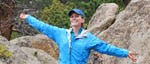 Renelle's Rocky
Rangers often do have exciting jobs but they don't seem to show the same enthusiasm when challenged with a difficult computer glitch. Part of my job is to offer technical assistance so they can head back outdoors as quickly as possible. Sound boring? Actually, it's fun and interesting. I'll be passing some of these glimpses on to you, along with any other stories I deem worthy as I live and work here.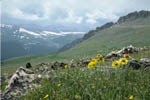 Terry's Tidbits
The original Weekly Tidbits were created by Terry, a former Resource Management Supervisor (now retired) at Rocky and members of her staff. This blog will provide a new home for these delightful short articles.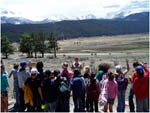 From the Environmental Education Interns
The Environmental Education staff at Rocky inspires thousands of children, and their teachers, every year. They are tasked with a tremendous responsibility--to help create the next generation of stewards of our environment and our national parks.
To assist with this undertaking the park employs several Environmental Education Interns each year. Catch a glimpse of their world and experiences.
Last updated: August 12, 2016