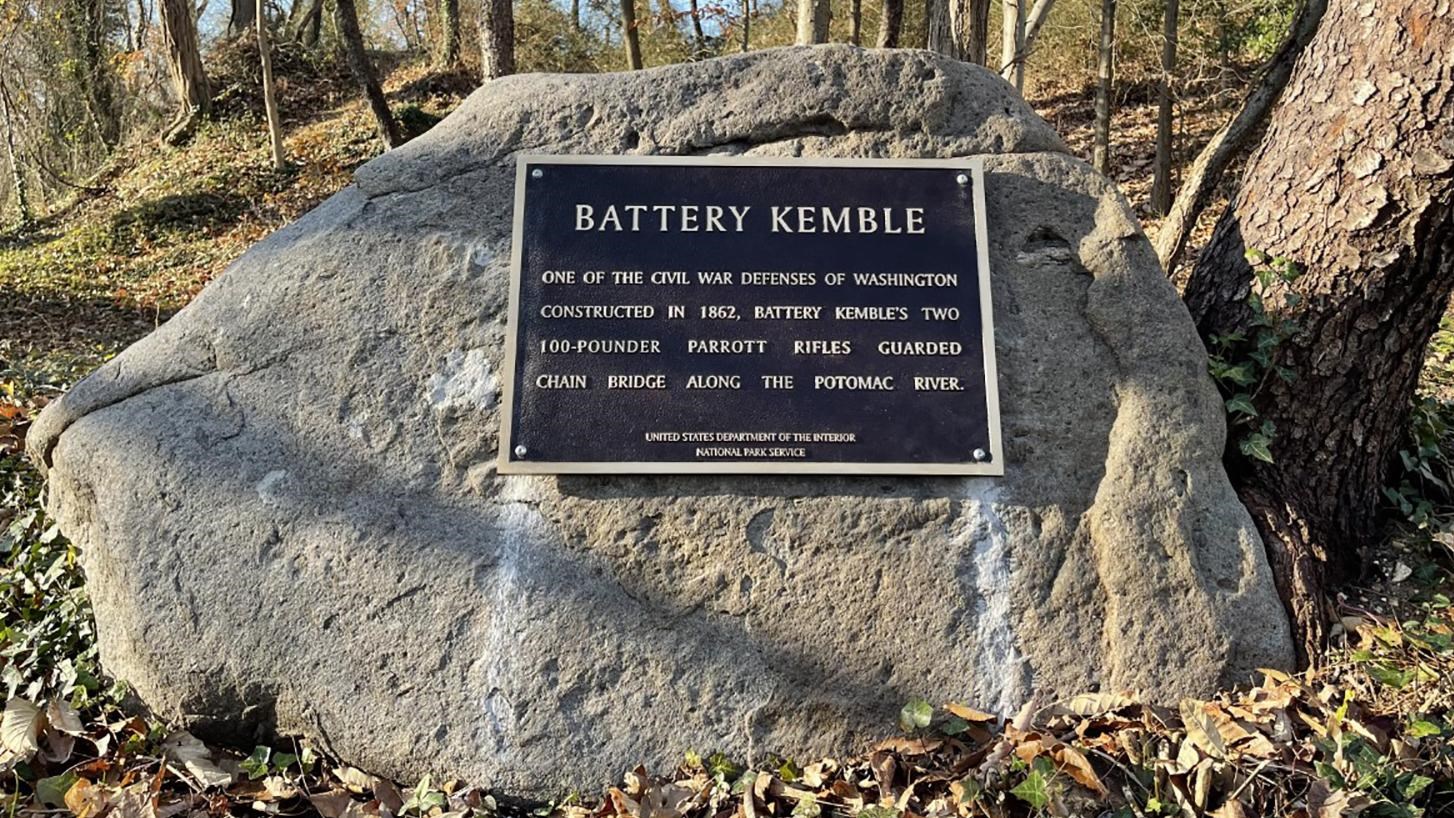 Significance:
Civil War Fort
Designation:
National Park
Historical/Interpretive Information/Exhibits, Information Kiosk/Bulletin Board, Parking - Auto, Picnic Table, Scenic View/Photo Spot, Trailhead, Trash/Litter Receptacles
Battery Kemble was located at an elevation on Ridge Road (now Nebraska Avenue). It was completed in the Autumn of 1861 as part of the defenses of northwest Washington D.C.. The battery held two 100-pounder Parrott rifles, placed in such a way as to sweep Chain Bridge along the Potomac River and the Virginia shoreline. 
Today, the parapet and gun positions are fairly well-preserved and remain visible. The site is located within Battery Kemble Park, bounded by Chain Bridge Road, MacArthur Boulevard, 49th Street, and Nebraska Avenue, NW. Battery Kemble was named after Gouveneur Kemble of Cold Springs, New York, former superintendent of West Point Foundry.
Visit our keyboard shortcuts docs for details
Duration:

2 minutes, 5 seconds
An overview of the Civil War Defenses of Washington, the roles of Fort Stevens and other forts in the Civil War, and how park visitors can experience these places today.
Last updated: March 24, 2022