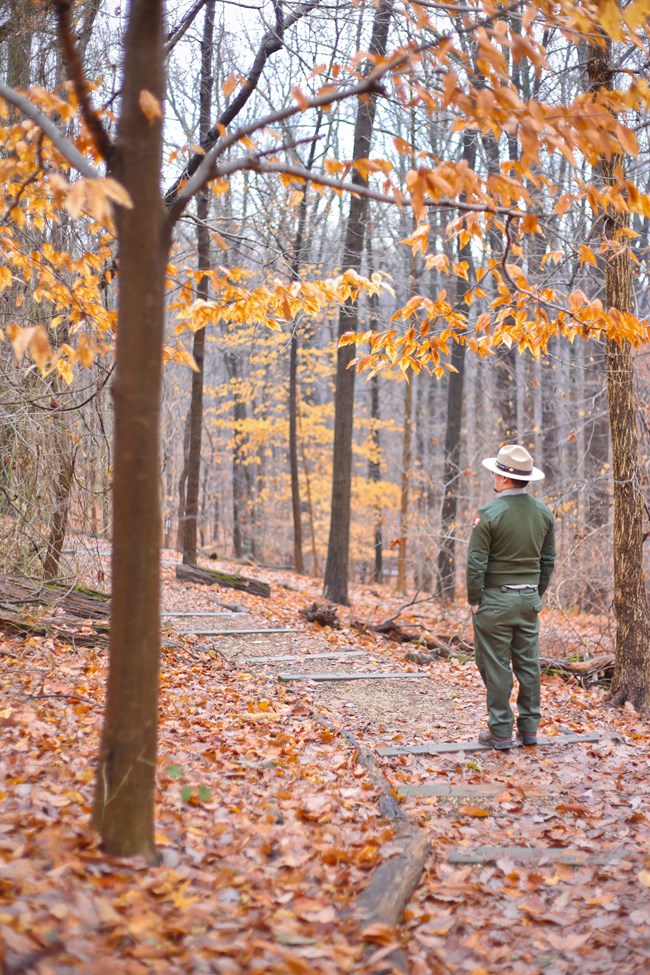 Create Your Own Hike!
There are two primary trails that run North-South in Rock Creek Park. They are the Western Ridge Trail (green on the Park Map) and the Valley Trail (pink on the Park Map). Think of them as the rails of a ladder.

There are many connector trails running mostly East-West joining the Western Ridge Trail with the Valley Trail. Think of these connectors as the rungs of a ladder. Using this principle it is possible to create an almost infinite number of loops in lengths from about one mile to ten miles. Below are links to the full park map and our hiking brochures, which should help you start planning your hiking trip.

Favorite places to start a hike:
Nature Center
Peirce Mill
Picnic areas 6-10
Boundary Bridge

Full Park Map

Download our suggested hikes! Hiking brochures and PDFs here.

Printed maps are available for purchase from the Potomac Appalachian Trail Club.They are the most complete hiking maps of the area and make a great addition to any adventure here.



Beach Drive Construction
Some trails are temporarily closed due to construction on Beach Drive. You can see what trails are open by checking the trail closure map. You can also learn more about our work on Beach Drive.