Work With Us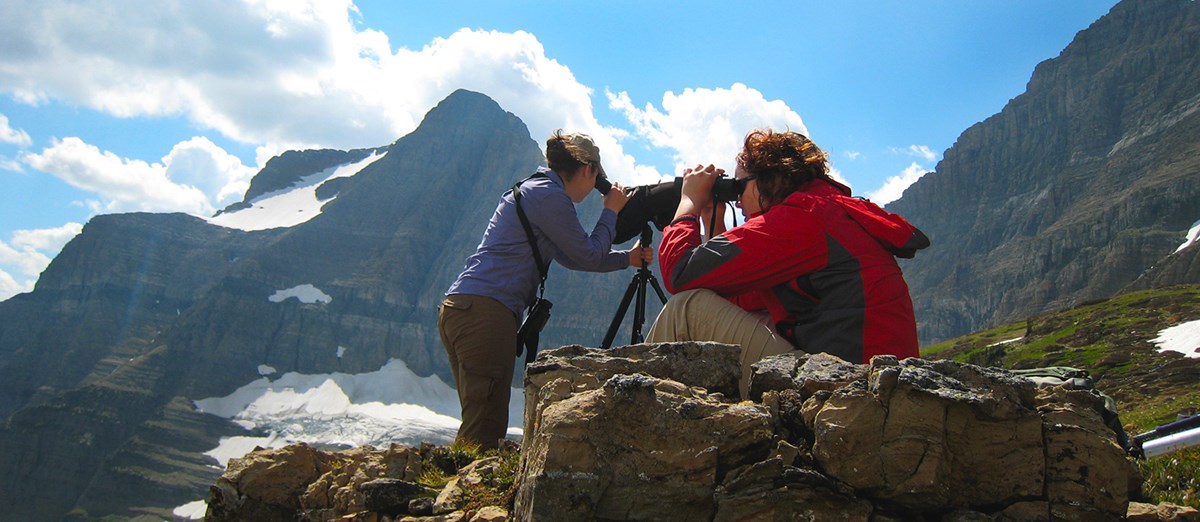 NPS Paid Positions at the Research Learning Center
The Crown of the Continent Research Learning Center (CCRLC) enlists the help of seasonal staff to assist with various research and education projects. These positions typically run five to six months (May-October), but some may be as short as 12 weeks (June-August). Most summer seasonal employees work closely with our Citizen Science Program, but we regularly offer positions in science communication and office administration.

Our summer positions are generally announced in January or early February through USAjobs. Applications can only be submitted when a vacancy occurs and only during the time period specified in the announcement. It is best to apply within the first few days of the announcement opening, as some positions close once specific applicant limits are met. Selected employees will be notified by early April.
Internship Opportunities
The CCRLC does not offer internships on a regular basis, but does work with other park divisions and park partners to provide some opportunities during certain years. In the past, the Research Learning Center has had interns working on sustainability issues, citizen science, and science communication. These positions are typically unpaid, but at times paid internships do occur. In addition, housing is often provided free of charge.
When available, internship opportunities will be posted on this page.
We also maintain a list of numerous other internships, fellowships, and jobs for students in science-related fields around the country. To be added to our mailing list,
email us
. Provide your name, email, level of education, field of study, institution attending, and dates of availability. We send notifications to our mailing list when CCRLC positions are posted and when we receive announcements about other related opportunities.
Last updated: February 26, 2019