How You Can Reduce Climate Change Impacts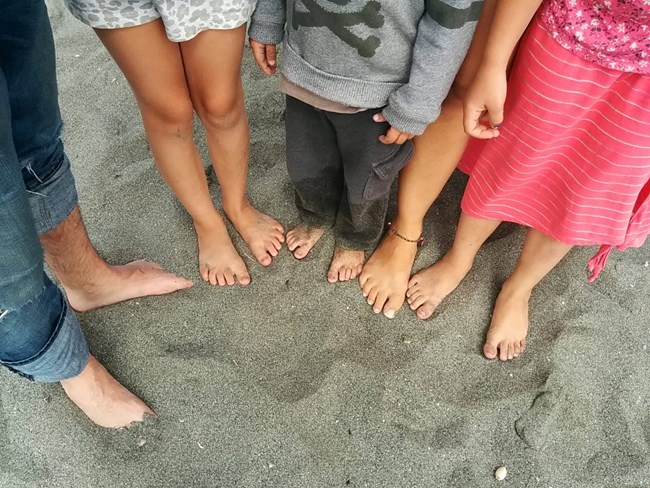 Know Your Carbon Footprint
There are many ways that you can help protect more than Redwood National and State Parks by reducing your greenhouse gas emissions. Thinking locally will help the globe. Individuals are part of the solution whether it is by modifying lifestyle choices, by participating in community action, contacting policymakers, or mitigating the impacts of climate change at home. Individual choices can have a dramatic impact on global climate change.

Reducing your family's heat-trapping emissions does not mean forgoing modern conveniences. It means making smart choices and using energy-efficient products, which may require an additional investment up front, but often pay you back in energy savings within a couple of years. Since Americans' per capita emissions of heat-trapping gases is 5.6 tons—more than double the amount of western Europeans—we can all make choices that will greatly reduce our families' global warming impact.
Do you know what your "carbon foot" is? The Environmental Protection Agency has developed tools to help individuals and households reduce greenhouse gas emissions and take action, such as a Personal Emissions Calculator. This calculator provides an estimate of household greenhouse gas emissions resulting from household energy use and waste disposal, and it gives you information you can use to identify ways to reduce your personal greenhouse gases.

Food and agricultural choices also play a huge role with the carbon footprint that a person has. For all these things to consider, there are many different carbon footprint calculators that can be used.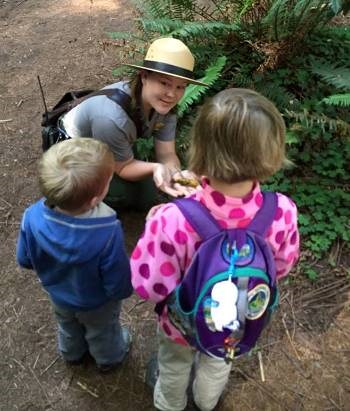 Talk About It!
Even though studies and surveys like the
Six America's Report
show that 60% of people in the USA are either concerned or alarmed about climate change, many people are not talking about it. Maybe it's human nature not to talk about something with our peers and family that might be hard, sad, or complicated to discuss Yes, our park rangers sometimes worry about that too! Education is a key role for all of us in preparing for and mitigating the impacts of global climate change.
At Redwood National and State Parks it is really easy to talk about climate change. It is part of our parks' interpretive themes and a big reason why our
forest restoration programs
occur. We do have all these amazing redwoods that are growing faster because of increased carbon in the atmosphere. Our staff have found that when we chat about climate change or carbon storage, park visitors are usually interested and engaged in a conversation. Interesting data is now available about local, regional and national
opinions about climate
change.
What Is The National Park Service Saying?
The National Park Service (NPS) has clear goals when it comes to
communicating about climate change
. These are the four key messages that the NPS shares.
1: Climate Change is Real
Scientists who observe Earth's climate have documented a warming trend caused by human activity, and the consensus is for the trend to continue.
2: Consequences for Parks
Climate change transforms the natural and cultural landscapes of national parks and impacts your national park adventure.
3: Responding with Solutions
The National Park Service is managing with the best available science, making resources more resilient, reducing our carbon footprint, and helping staff and the public appreciate the implications of a changing climate
4: Make a Difference
Help us protect America's national parks with choices that reduce your carbon footprint at home and in parks, while bringing personal benefits and future sustainability.
Last updated: October 7, 2019