Permits & Reservations
Prince William Forest Park offers many different ways in which you can enjoy the outdoors and learn about history and culture. Some areas of the park, including camping and cabin areas, require a reservation to access. Certain activities such as ceremonies and commercial photoraphy may require a Special Use Permit if they operate outside of the park's normal rules and regulations. Here you will find more information about different areas and services that require a reservation or permit.

All camping areas, with the exception the Prince William Forest RV Campground must be reserved through Recreation.gov. All reservations can be made online or by calling (877) 444-6777. Individuals who have an 'America the Beautiful' Senior Lifetime or Annual pass or an Access pass may receive discounted rates for some camping sites. Individual rates and seasons of availability for camping areas are listed on each site's webpage.

Reservation fees do not cover park entrance fees which are required upon entry into the park.
Individual and Group Camping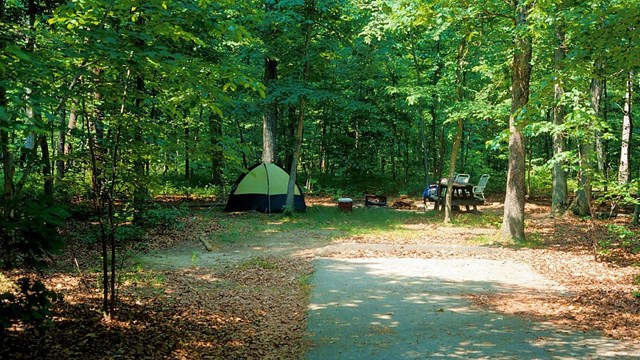 Oak Ridge Campground
A 100-site, wooded campground for single tent, RV, and trailer camping. Perfect for individuals and families.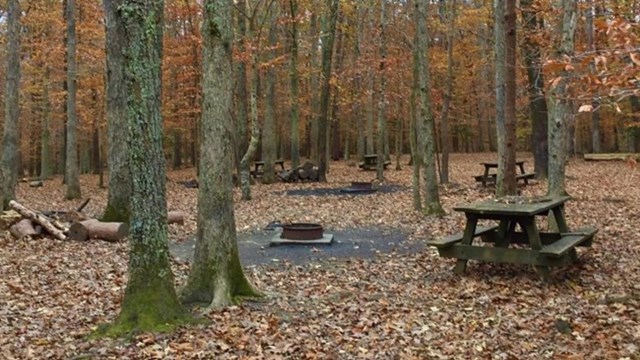 Turkey Run Ridge Group Campground
A perfect spot for your group camping trip! Turkey Run has campsites that accommodate 25-40 people as well as an amphitheater to rent.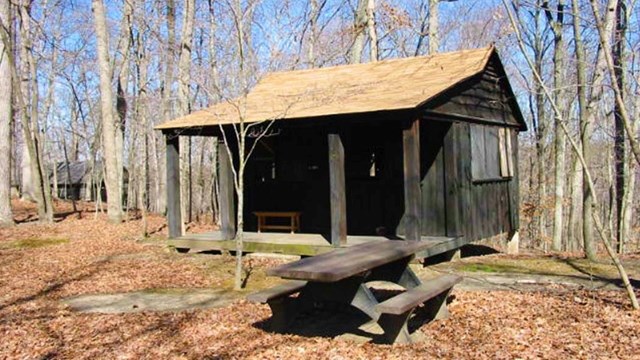 Individual Cabin Rentals
Spend the night in a historic cabin that holds 4, 6, or 10 people. Cots, picnic tables, and grills make the cabins a home away from home.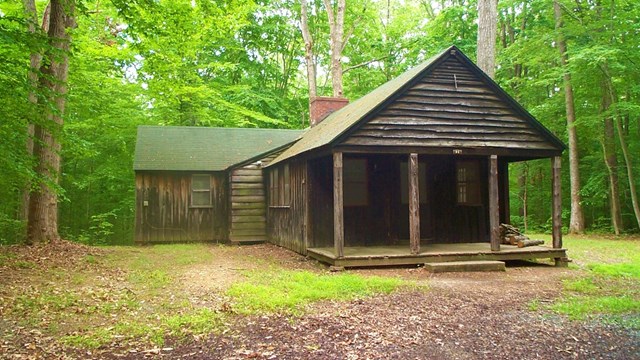 Group Cabin Camping
Group cabin camp sites are available to accommodate larger groups. Each camp includes sleeping cabins, restrooms, a dining hall, and more!
Pavilion Rentals & Special Use Permits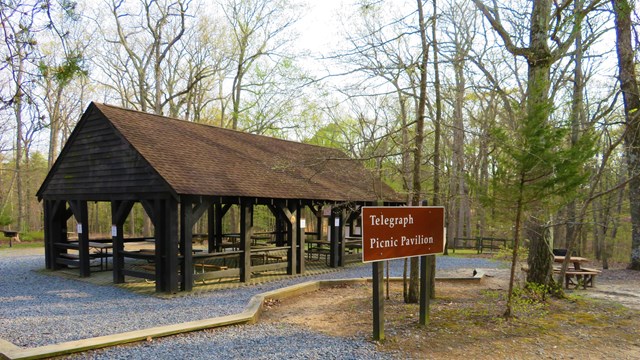 Telegraph Picnic Pavilion
Telegraph Pavilion is a great place to have a picnic or gathering of larger families or groups.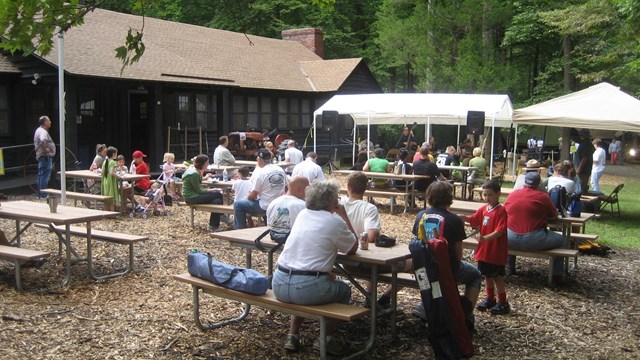 Special Use Permits
Some gatherings or activities may require a Special Use Permit. Examples include some ceremonies and professional photography. Learn more.
Last updated: November 27, 2022