Operating Hours & Seasons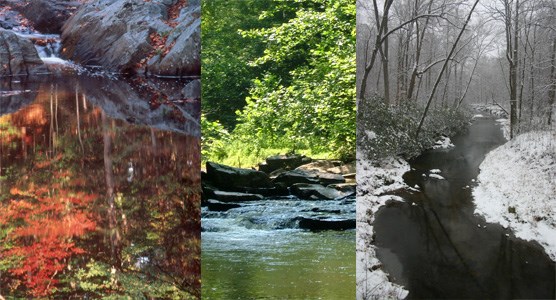 With cross-country skiing in winter, striking fall foliage in autumn, and great spring and summer recreation spots, Prince William Forest Park is a four-season destination. Despite slight increases in visitation during the summer months and on the weekends, getting away from the crowds is never a problem.
The park is open daily from sunrise to sunset.
Camping/Cabin Seasons
Cabin Camping for large groups is available in Cabin Camp 5 year round. All other cabins and cabin camps are closed from November to April.
Turkey Run Ridge Group Campground open all year around
Oak Ridge Campground (tents and RVs)
To find out more about reserving cabins or campgrounds, visit our Reservations & Applications page.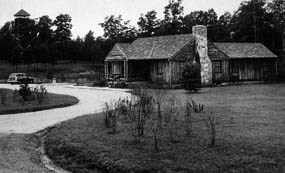 Visitor Center
March 1 to October 31 - Everyday 9:00 a.m. to 5:00 p.m.
November 1 to February 28 - Everyday 8:00 a.m. to 4 p.m.
The visitor center is closed Thanksgiving, Christmas, and New Year's holidays.
Location
The visitor center is 1/2 mile from the park entrance. The GPS address for the visitor center is 18170 Park Entrance Road, Triangle, Virginia.

Special Programs
Ranger led programs and activities are held throughout the year. Contact the visitor center or visit our Schedule of Events page for more information.
Exhibits
The visitor center features exhibits on the park's historic and natural resources. Ask to see 1936 film on the park during your visit!


Last updated: July 20, 2016