Chopawamsic Backcountry Area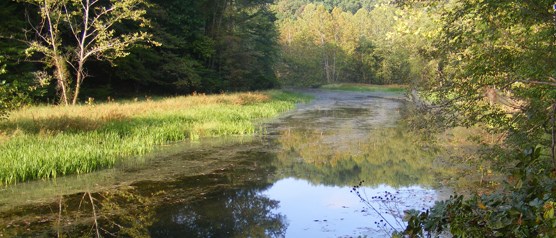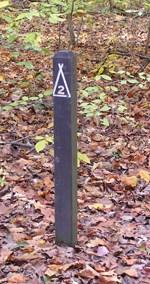 Chopawamsic Backcountry Area
Chopawamsic (chop-ah-wahm-zik) Backcountry Area, which means by the small "divided streams" or "river flats" in Algonquian, is 1,500 acres of backcountry area with eight designated campsites. Campsites are accessible from the 2.2 mile loop trail. A permit is required to gain entry to the area. To camp overnight, the permit can be obtained by visiting recreation.gov or calling 877-444-6777. The permit is free of charge, however there is a small reservation fee for each permit ($8 per permit if reserving on the website, $9 per permit if reserving by phone). Day-use permits to hike the trails in the backcountry area are available at the visitor center during hours of operation for no charge. Individuals cannot reserve multiple campsites in Chopawamsic for other visitors.

Permit Availability

Permits for camping in the backcountry are available on a first come, first serve basis by visiting recreation.gov for $8 or by calling 877-444-6777 for $9. Day-use permits for the backcountry area will still be available at the visitor center free of charge.
Rules and Regulations
Chopawamsic Backcountry has eight designated tent camp sites which are identified by a post marker and are accessible from the circuit trail. Please indicate which tent site you wish to use on the permit application.
There are no restroom facilities at Chopawamsic. Please use 'Leave No Trace' practices and dispose of human waste no less than 200 feet from a water source and cover all waste with leaf matter. Please do not use toilet paper or leave litter.
There are no trash cans at Chopawamsic. Please pack out what you packed in.
Tents must be located within 40 feet of the post marker.
Maximum stay is seven consecutive days or 14 days in one calendar year.
Open fires such as campfires are strictly prohibited. All cooking must be done on a camp stove.
Trenching, leveling or digging is not permitted in any campsite. Bringing straw, hay, pine boughs or any vegetative materials to any campsite is prohibited.
Ropes, clotheslines, tent lines and nails are not to be attached to trees or other vegetation. Hammocks are allowed with straps that are at least 1 & 1/2" and are not affixed to a tree less than 6" in diameter.
The following are prohibited in the backcountry: fireworks, pets, swimming, use of power tools, hunting and trapping, any weapon (excluding firearms) including BB and pellet guns, paintball and paint guns, and bows and arrows.
Firearms are permitted in accordance with Virginia State laws.
Camping is limited to groups consisting of four people or less per site in the Chopawamsic Backcountry area. Chopawamsic is not designed for groups. Group camping is available at Turkey Run Ridge Campground.
Fishing
Fishing is permitted from the National Park Service' side of the Breckenridge Reservoir with a valid Virginia state fishing license. To fish from a non-motorized boat or from Quantico Marine Corps Base' side of the reservoir, a Marine Corps base permit is required. Call the base at 703-784-5270 Wednesday through Sunday for information on obtaining a base permit.
Sanitation
When disposing of human waste, there are several options available to you:
Use the vault toilet located at the parking lot at the entrance to the backcountry.
Dig a "Cat Hole". The dimensions should be six to eight inches deep and four inches wide. Choose a site at least 200 feet from all water sources and well outside the 40 foot post perimeter. After depositing waste, replace the soil, leaves and other debris to completely cover the waste. The bacteria in the soil and leaves as well as the microorganisms and macro-organisms assist in breaking down the waste.
Pack your waste out with you when you leave. This method is the least damaging to the environment.
Stream and lake water may be unsafe for human consumption. Drinking and cooking water must be carried in or water must be treated by a water filter, by boiling, or through the use of tablets.
Please leave your campsite cleaner than how you found it (pack it in, pack it out). All trash, refuse and unused food items must be packed out. Deposit waste water on the ground away from streams and vegetation. Do not bathe in the streams or any other body of water in the backcountry area. Doing so is very damaging to the aquatic plants and animals and contributes to lowered water quality.
Help the National Park Service manage the area for everyone's use. Protect the natural environment by respecting wildlife.
For your health and safety, do not try to approach or feed the wildlife. Observe it from a distance and store food in animal-proof containers.
Safety
Camping in the Chopawamsic Backcountry area can be very rewarding and peaceful. There are precautions that should be taken when camping in the backcountry. Campers should be prepared for changing weather conditions. It is always a good idea to let someone know where you are going and how long you will be gone. Many supplies are recommended for primitive camping, including a flashlight with extra batteries, pocket knife, first aid kit, nylon cord, waterproof matches, topographic map and compass, and plenty of food.

Always carry a supply of drinking water or have a method for purifying such as a filter, tablets, or boiling. Untreated water can harbor a microscopic organism called Giardia.
Last updated: December 19, 2022