Science Lectures - 2018
Please join Point Reyes National Seashore staff for Science Lectures, 45 minute presentations on scientific research being performed at Point Reyes and elsewhere in the California. Science Lectures are sponsored by the Pacific Coast Science and Learning Center at Point Reyes National Seashore. They usually occur at noon on many Thursdays throughout the year and are normally held at the Red Barn Classroom at Point Reyes National Seashore's Headquarters. All are welcome and admission is free.
Visit our Science Lectures page to learn about upcoming lectures.
One Brown Bag Lectures was offered in 2018: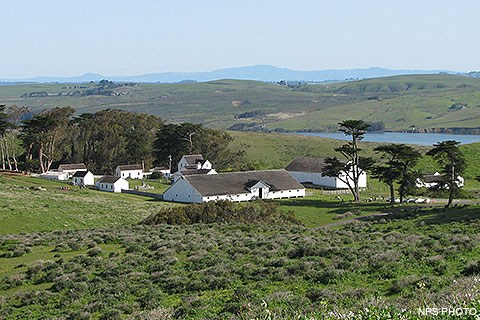 Date: Monday, July 30, 2018
Title: "La Vida Ranchero"
Presenter: Brandon Barragan, Interpretation Intern from the Latino Heritage Internship Program
Summary: The first Rancheros to came to the Point Reyes Peninsula over 150 years ago. Many of them are now gone and little of their history remains. Come join a Brown Bag Social on the history of the Point Reyes Rancheros. This program will be seminar style; visitors are encouraged to share their thoughts, and experiences as we dive into the rich history and culture of Rancheros. Everyone is welcome and we hope to see you all there for this interactive program where we celebrate the importance of diversity in our National Parks.
For more information about the Brown Bag Lectures, contact Ben Becker at 415-464-5187 or by email.
Last updated: December 12, 2019