Our Partners
Learn and Explore
The National Park Service (NPS) works with federal agencies, state and local governments, organizations, tribes, and private individuals to administer the Pony Express National Historic Trail. Partners provide opportunities for visitors to experience the trail, to discover its story and significance, and they protect and preserve trail resources. To find out more about the trail's partners, and how you can join them, view "Trail Association" and "Trail Partners" sections.
Current and Future Partners
Discover the services the National Trails office staff can provide and the programs your site can participate in. Check out the links!
Trail Association
The National Pony Express Trail Association is the NPS's primary nonfederal partner for the Trail. The association is a national organization that strives to keep the spirit and memory of the Pony Express alive. It is dedicated to preserving the Pony Express Trail and telling its stories.  
Trail Partners
National Pony Express Association
Pony Express Trail Association
Oregon-California Trails Association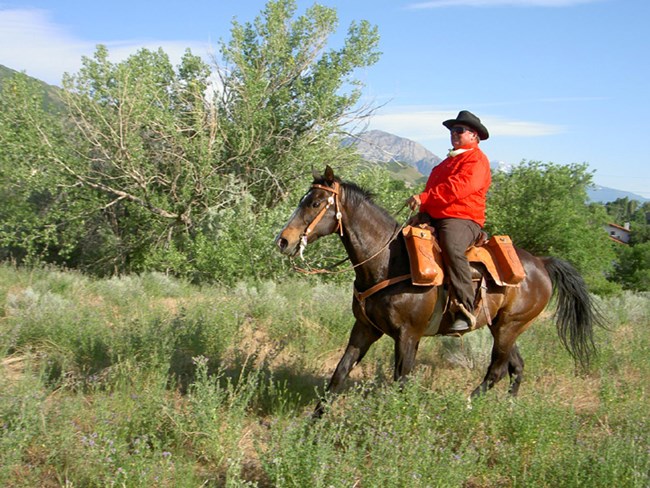 .
Last updated: February 3, 2020