How To Create Your Sign Plan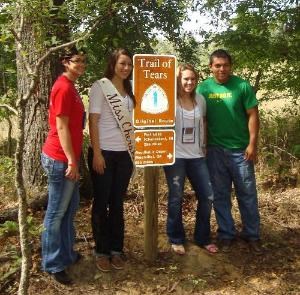 The family of signs designed for each national historic trail helps visitors find roads, trail segments, and sites where history happened. The sign's brown background alerts travelers to nearby opportunities to explore the historic trail and the sing's logo identifies the national historic trail associated with the nearby site or route. This family of national historic trail signs, that mark both the trail and its associatied sites, includes both road signs and pedestrian signs. The links below provide information about the signs, shows examples of them, and shares with you how to use them. Partner with us to help travelers find the national historic trails and to help them explore our shared heritage!

Family of Signs
Step by Step Guide (PDF)
Considerations

Questions? Contact us.
Last updated: May 9, 2019