Place
Butte Lake Day Use Area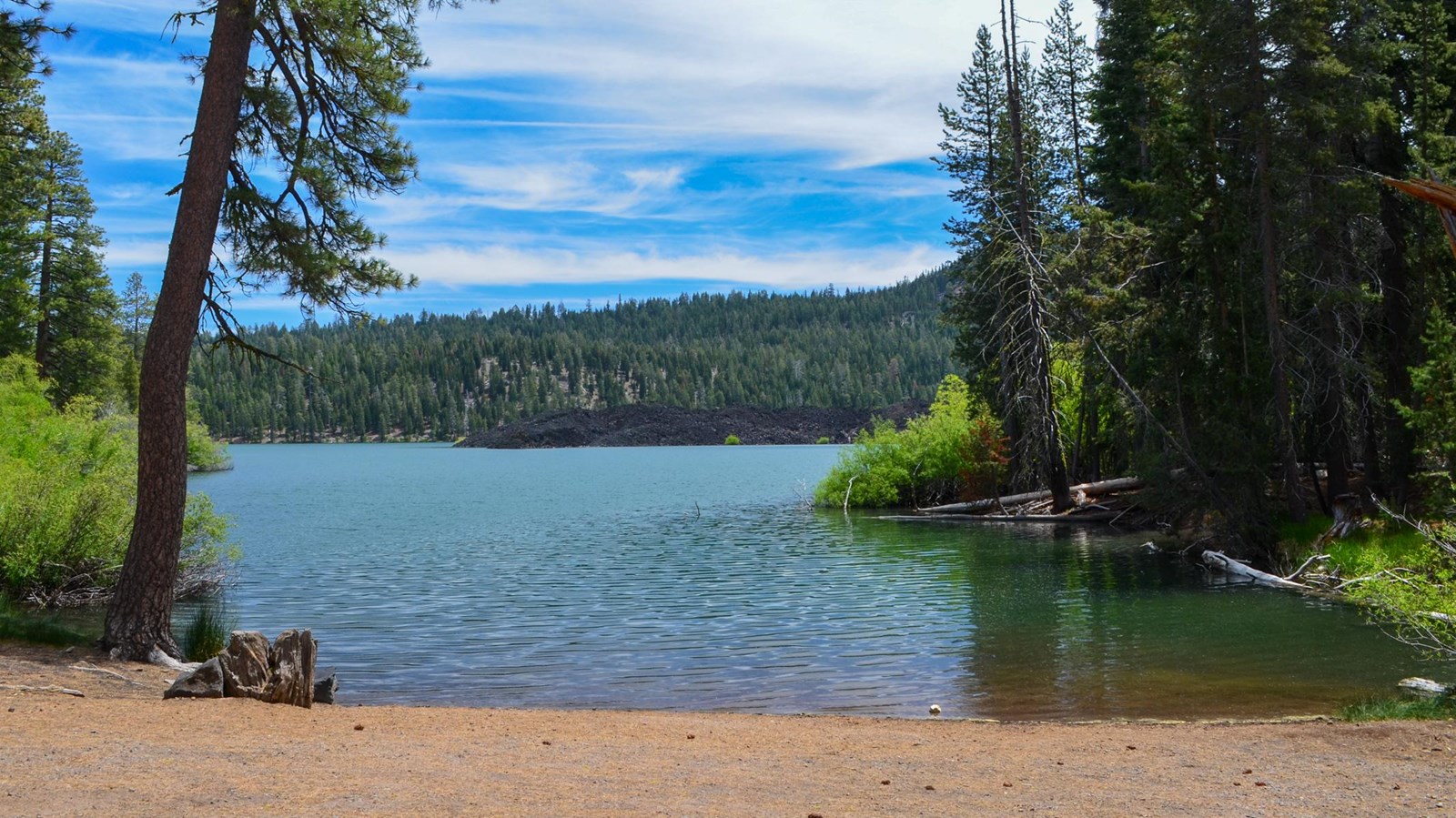 Location:
Butte Lake Area
Significance:
Day Use Area
Beach/Water Access, Canoe/Kayak/Small Boat Launch, Grill, Information Kiosk/Bulletin Board, Parking - Auto, Parking - Boat Trailer, Parking - Bus/RV, Picnic Table, Recycling, Restroom - Accessible, Restroom - Seasonal, Scenic View/Photo Spot, Toilet - Flush, Toilet - Vault/Composting, Trailhead, Trash/Litter Receptacles, Water - Drinking/Potable
Season: May through November; road closed winter/spring
Access: Dirt road
Fees: An entrance fee receipt or pass is required
Note: No services except restrooms and water; no cell service

The Butte Lake boat launch, trailheads, and picnic area are located on the western tip of Butte Lake. Both flush and vault toilets are available. Flush toilets and drinking water are available when the adjacent Butte Lake Campground is open (and the area water system is on). A self-pay entrance station is located at the junction of the campground and day use area. 
Get There
This remote area is located in the northeast corner of the park and is accessed via a six-mile dirt road off of Highway 44. View directions to the Butte Lake Area. The gravel road to Butte Lake is passable by passenger vehicles. Parking is available, but limited for RVs and trailers.
Scenic Views
Many spots on the northern shore of Butte Lake offer excellent views of the Fantastic Lava Beds (lava flow), Cinder Cone, and Prospect Peak.
Boat Launch
A short spur at the southwest end of the parking area drops down to a small loop for non-motorized boat launch. There is no dock or equipment here. The boat launch is a clear area with space for vehicles with trailers to drop off watercraft and turn around. Fishing is not permitted in the boat launch area. 
Swimming
Butte Lake is often not as cold as other high-elevation lakes in the park. Sections of the shore consist of rough sand or small gravel and are popular for swimming. River otters are rarely sighted in this lake. Keep your distance; females can act aggressively when protecting young.
Picnic Area
A small picnic area is located between the parking area and the shore of Butte Lake. A handful of picnic tables offer seating under conifer trees and some have charcoal grills.
Trailheads
Butte Lake Day Use Area includes trailheads for Cinder Cone, Bathtub Lake, and Snag Lake Trails. Each trailhead is marked by a bulletin board that offers information about the trail. The Snag Lake Trailhead is a popular starting point for backpacking. A free permit is required for backpacking and stock use; self-registration is available at the Butte Lake Ranger Station (not staffed).
Fishing
Butte Lake offers excellent fishing, with rainbow trout being the most common fish caught in the lake. Fishing from the shore is possible in places, but brush and conifers are present along much of the lakeshore that is not jagged lava. Fishing from a non-motorized boat is another good option. Learn more about fishing Butte Lake.
Last updated: March 24, 2022