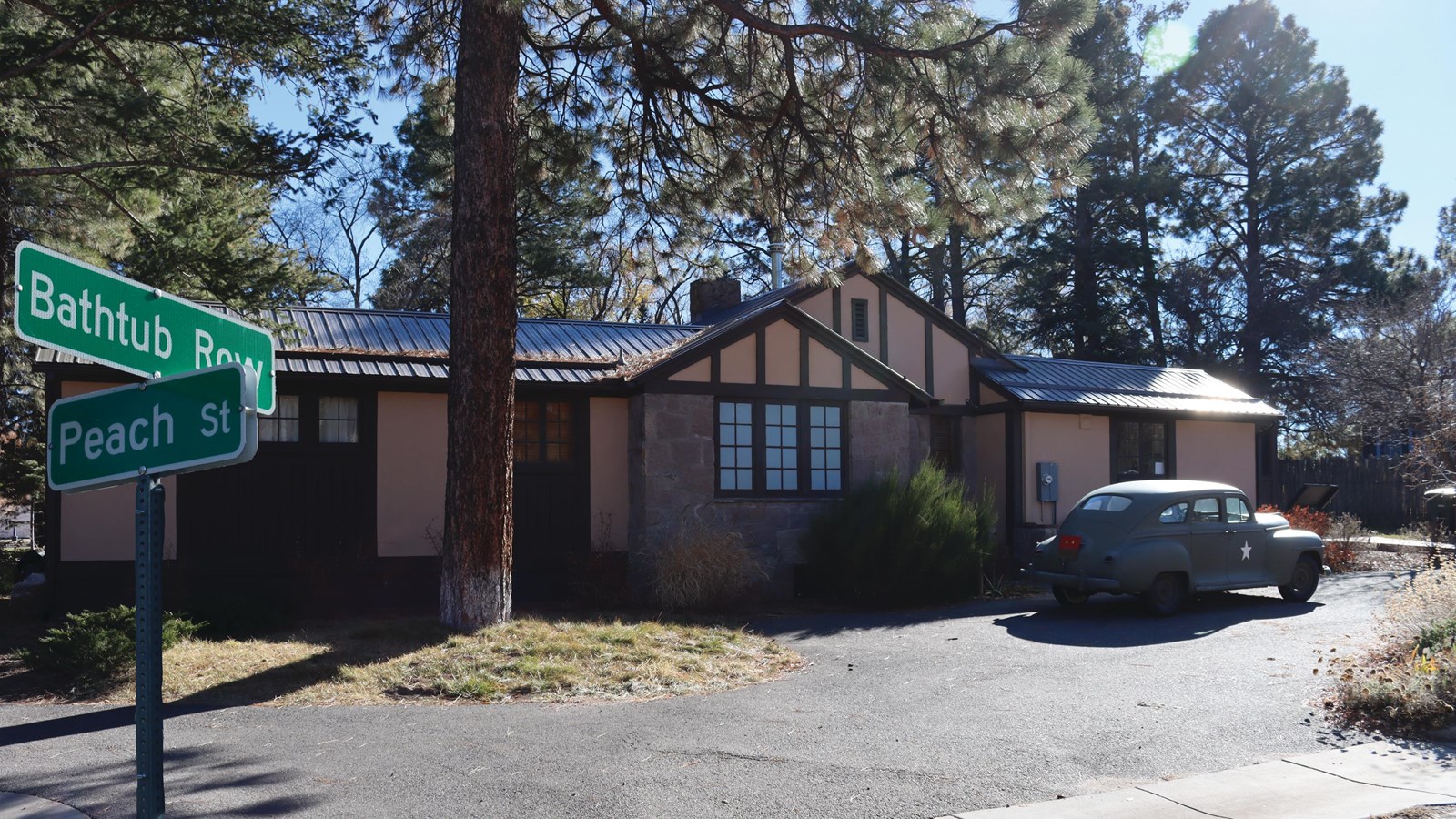 How special is your bathtub to you? In wartime Los Alamos, most residents lived in hastily constructed housing. Houses with amenities like bathtubs were rare and reserved for the highest ranking members of the Manhattan Project. These well-built homes with their luxurious bathtubs gave this street the nickname "Bathtub Row." 
The Los Alamos Ranch School originally built these homes for faculty and to hold special events. When the Manhattan Project purchased the school property, the buildings became homes to high-ranking Manhattan Project leaders, including Dr. J. Robert Oppenheimer, Hans Bethe, and William "Deak" Pearsons. Most project workers lived in government-built housing, constructed in a rush and lacking amenities that many contemporary Americans considered normal. Houses on this street were among the few with bathtubs, giving the street its name.  
 
Continue Your Journey
Visit Hans Bethe House to learn about the Cold War. See the Oppenheimer House, which served the Los Alamos Ranch School before the Manhattan Project. At the end of the Bathtub Row check out the Power House, which originally housed the electrical generator for the Los Alamos Ranch School. Nearby at the Los Alamos History Museum, you'll find exhibits on various eras in the history of Los Alamos. Next to the museum, Fuller Lodge has long stood as a central feature of the community. Learn about local homesteaders at the Romero Cabin and Ancestral Pueblo people at the nearby Ancestral Pueblo Site. 
Last updated: April 14, 2022