Place
Ancestral Pueblo Site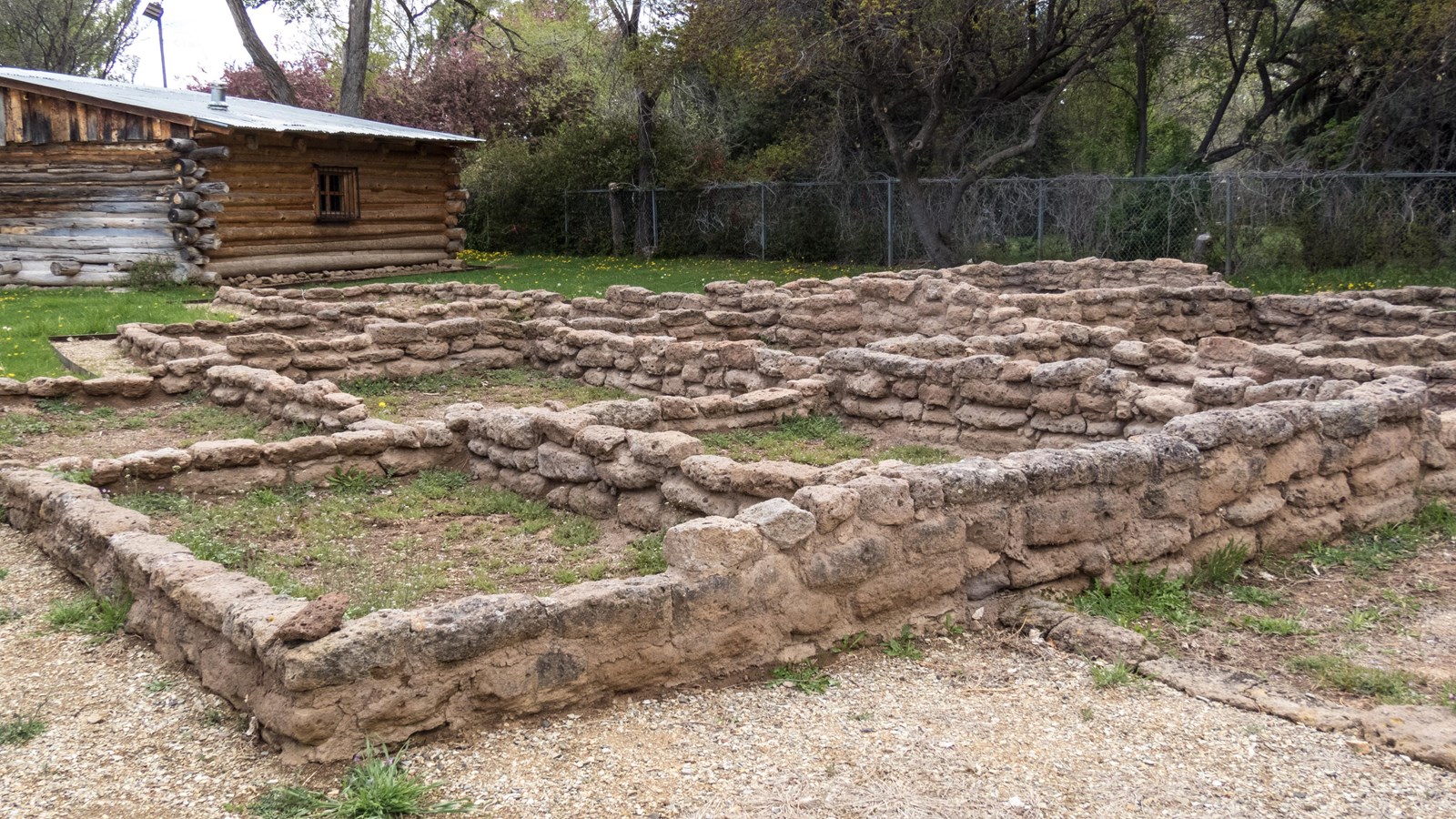 Historical/Interpretive Information/Exhibits
As you walk around Los Alamos, you may retrace the steps of people who lived here centuries ago.   
Long before the Manhattan Project came to the Pajarito Plateau, the Ancestral Pueblo people lived in the area. From approximately 1150 to 1500 CE (common era), Ancestral Pueblo people built structures in the canyons and on top of the mesas. They used tuff (welded volcanic ash) as a building material. The Pueblo here was likely occupied around 1225 by Tewa-speaking people, and housed two or three families. It included bedrooms, kitchens, storage rooms, and a semi-circular kiva used for ceremonies and meetings.    
 
Please respect the history of this place and remain on the sidewalk.  
Continue Your Journey
As you walk around downtown Los Alamos, you can explore the rest of the Los Alamos Historical Society campus. At the Los Alamos History Museum, you'll find exhibits on various eras in the history of Los Alamos. Next to the museum, Fuller Lodge has long stood as a central feature of the community. Learn about local homesteaders at the Romero Cabin. Walk down Bathtub Row to see the Oppenheimer House and check out the Cold War exhibits in the Hans Bethe House.
Last updated: April 14, 2022