Place
Los Alamos History Museum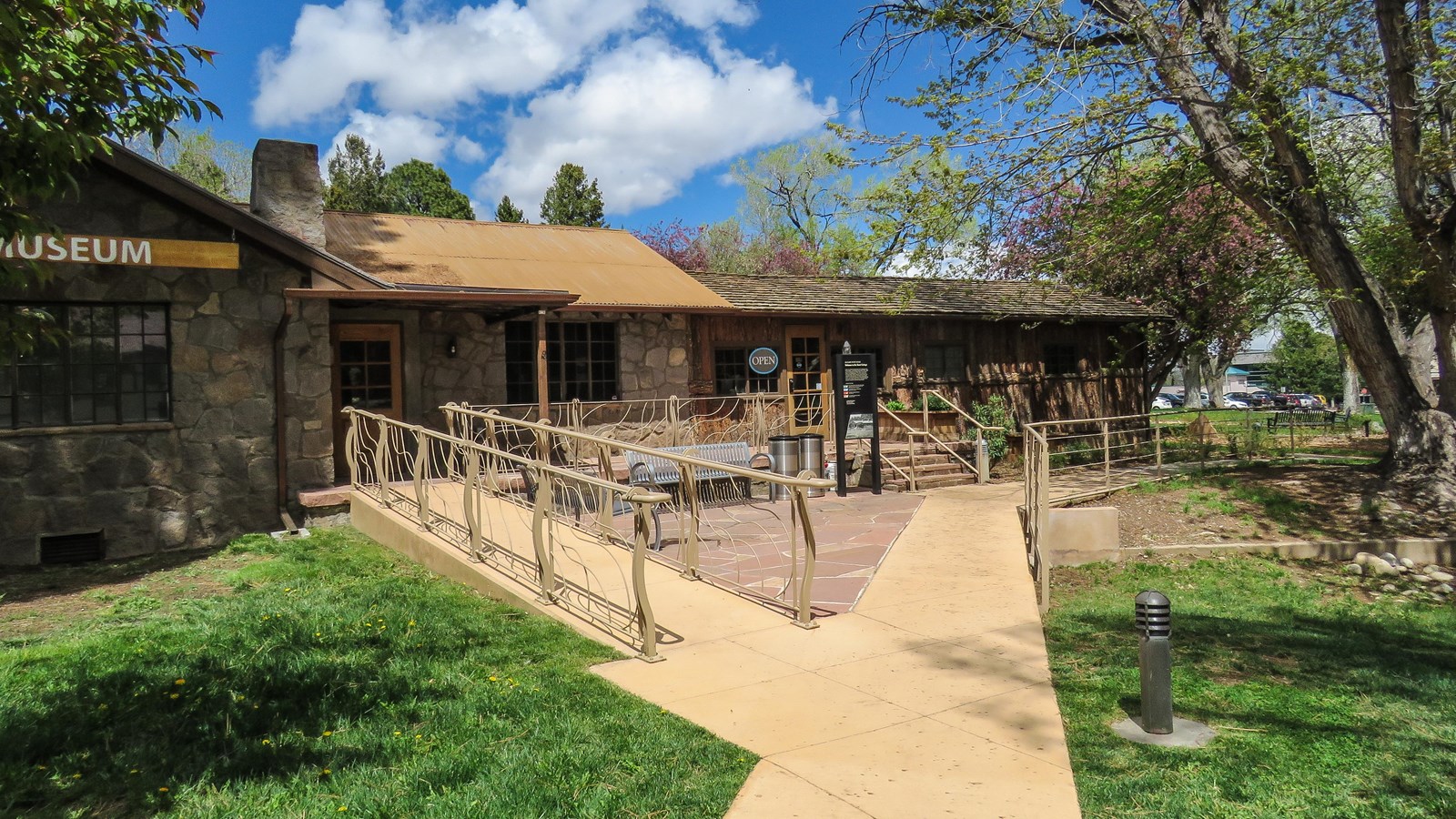 Accessible Rooms, Benches/Seating, Bicycle - Rack, Gifts/Souvenirs/Books, Historical/Interpretive Information/Exhibits, Information, Parking - Auto, Wheelchair Accessible
The main building of the Los Alamos History Museum, known as the guest cottage, was built in 1918 by the Los Alamos Ranch School and is the oldest continually used building in Los Alamos. It initially served as the infirmary, and later as guest quarters for parents visiting students at the boarding school. During the Manhattan Project, it was General Leslie Groves' favorite place to stay when he visited Los Alamos.  
The Los Alamos History Museum is part of the Los Alamos Historical Society, which has been active for more than fifty years. The museum leads visitors on a journey from the Pajarito Plateau's Ancestral Pueblo people to its homestead history, through the Ranch School era and the Manhattan Project period, to the present. Permanent exhibits include a room with panels about the people who lived in the area over the centuries: the Ancestral Pueblo people, homesteaders, the Manhattan Project, and Cold War, and the contemporary community. Another section introduces life at the Los Alamos Ranch School, a small, elite prep school which ran from 1917 until the army bought its land in 1942 for the Manhattan Project. In addition to providing top-flight academics, the school was run as a Boy Scout troop, Troop 22. It was the first equestrian scout group in the country and is still active today. Another part of the museum features the Manhattan Project, with artifacts, timeline, and a short film. There is a portrait of General Groves, primary military leader of the Manhattan Project, and a bust of J. Robert Oppenheimer, Scientific Director of the Los Alamos Laboratory.  
Continue Your Journey
As you walk around downtown Los Alamos, you can explore the rest of the Los Alamos Historical Society campus. Stop in front of 
Fuller Lodge
to take a photo with the
Groves and Oppenheimer Statues.
Walk down Bathtub Row to see the
Oppenheimer House
and check out the Cold War exhibits in the
Hans Bethe House.
Learn about local homesteaders at the
Romero Cabin
and Ancestral Pueblo people at the nearby
Ancestral Pueblo Site
.  
Last updated: April 14, 2022