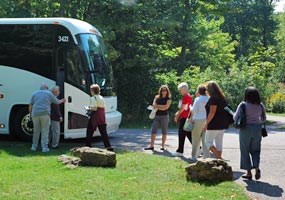 We appreciate the opportunity to work with tour bus operators as their clients enjoy the many facets of Pictured Rocks National Lakeshore. Guidelines for your visit:

Permits
No permits are required at this time for operating within the lakeshore. For further information, contact the Chief Ranger at 906-387-2607, ext. 1203.

Pre-Trip Information
The lakeshore can provide your group with a park map and guide, interagency newspaper, and the Pictured Rocks National Lakeshore / Hiawatha National Forest orientation DVD.