Passport Stamps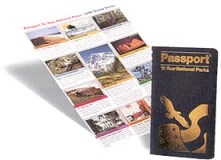 America's natural treasures -- our National Parks -- are presented in one handy souvenir booklet with the Passport To Your National Parks program.
The standard-size booklet includes color-coded maps, pre-visit information, illustrations and photographs. It includes a list of every national park area in the United States. Larger size booklets are also available.
Spaces allow you to collect the series of colorful commemorative Passport sticker/stamps issued each year. Pictured Rocks National Lakeshore was featured on the 1988 set of Passport stamps. Passport booklets and a variety of stamp sets are available for sale at the park visitor centers. Booklets, stamps, and other passport collectibles can also be ordered online at the
America's National Parks™
website
.
The Passport program began in 1986 to help visitors discover the beauty and history found in America's national parks. Free cancellation ink stamps can be found at most national park areas. These rubber-stamp ink markings record the name of the park and the date of your visit.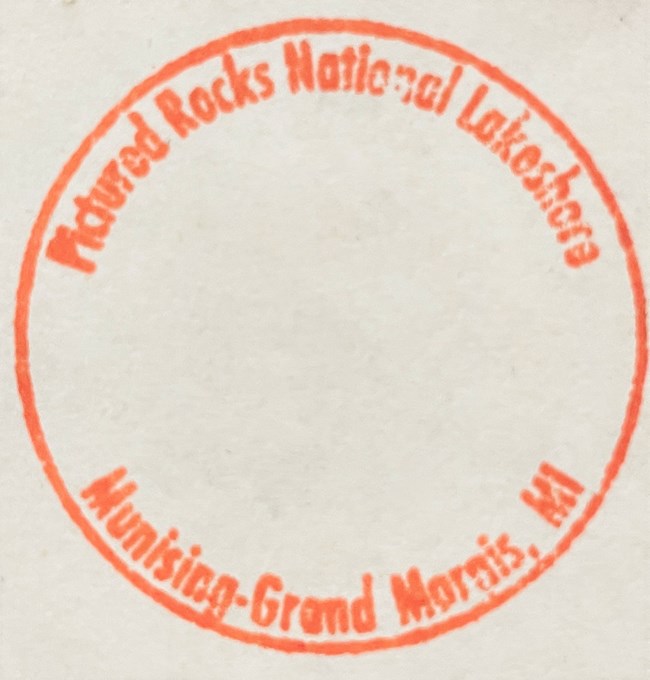 Passport Ink Stamp Locations at Pictured Rocks
Click links for days and hours of operation.
Munising Falls Visitor Center
(Building is closed for repairs. Staff and passport stamps are available at the temporary outdoor trailer during summer and fall until mid-October between 9 am and 5 pm.)
Grand Sable Visitor Center
(Open during summers only Wednesday - Saturday, 9 am to 5 pm and as staffing allows.)
If visitor centers are closed, you can take a picture of the passport stamp posted on the outside information board. Then when you have access to a printer, print the picture on white paper, enter the date of your visit, and cut and paste it into your NPS passport book.

If you can't get to a visitor center... print this page, then cut and paste these passport stamps for Pictured Rocks into your NPS passport book.
Last updated: November 28, 2022