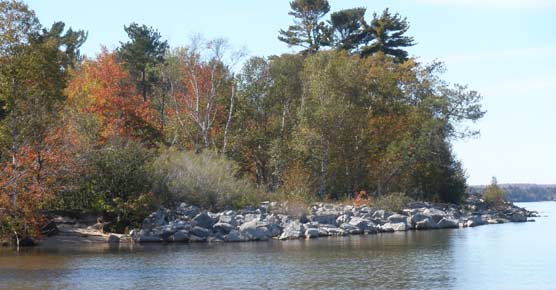 News Release Date:
March 11, 2014
Contact: Bruce Leutscher, 906-387-2680
Public Scoping Meetings Regarding Sand Point Revetment Scheduled for March 19 and 20

MUNISING, Mich.   The National Park Service has scheduled two public scoping sessions for a new planning process involving the Sand Point revetment at Pictured Rocks National Lakeshore.

Scoping is the first step to inform and involve the public in the planning process.  The National Park Service is conducting scoping by holding public meetings and providing opportunities for individuals to ask questions and provide comment.  The NPS uses public questions and comments to ensure the possible issues and concerns for this rock revetment project and management of resources are considered.

The Grand Marais meeting will be held at the Burt Township Community Center, E21738 Brazel Street, on Wednesday, March 19, 6 to 8 p.m.

The Munising meeting will be held at the Alger Heritage Center, 1496 Washington Street, on Thursday, March 20, 6 to 8 p.m.
The meetings will begin with opening remarks from park superintendent Mike Pflaum.    NPS staff will brief the public on the planning effort's purpose, need, objectives and preliminary alternatives. In addition, NPS staff will answer questions and solicit input from the public on issues and concerns they want addressed as part of the planning process and its analysis of environmental consequences. 
People may also submit comments on written forms available at the meetings, on-line, via postal mail or fax. Comments will not be accepted via email.
For comments to be the most useful in developing this EA, please submit by April 14, 2014.
To submit a comment online, please visit https://parkplanning.nps.gov/PIRO.
The purpose of this environmental assessment  is to develop alternatives, to the extent possible, that allow natural shoreline processes while restoring or preserving the natural and cultural resources.  This coastal restoration project is needed to reassess prior shoreline stabilization actions at Sand Point and determine and assess future management actions based on the best currently available scientific information.
Any person wishing to receive notifications concerning this process can submit their name and e-mail address, which will be placed on a mailing list.  Requests can be sent to piro_sand_point_ea@nps.gov (email). Comments will not be accepted at this email.
 About the National Park Service. More than 20,000 National Park Service employees care for America's more than 400 national parks and work with communities across the nation to help preserve local history and create close-to-home recreational opportunities. Learn more at www.nps.gov.
 
Sand Point Revetment EA - Public Scoping Meetings brochure (pdf)