Beaver Basin Wilderness designation
Date:
March 25, 2009
Contact:
Jim Northup
, 906-387-2607, ext. 202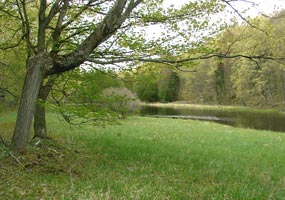 Statement of Jim Northup, Superintendent, Pictured Rocks National Lakeshore, regarding Congressional approval of the designation of the Beaver Basin Wilderness within Pictured Rocks National Lakeshore

The National Park Service is very pleased that after reconsideration the U.S. Congress has passed the Omnibus Public Lands Bill, which includes designating the Beaver Basin Wilderness within Pictured Rocks National Lakeshore. I applaud and thank Senators Levin and Stabenow and their staffs for introducing and championing this legislation. The wilderness designation will provide permanent legal protection to this portion of the lakeshore and ensure continued opportunities for outstanding wilderness experiences in this magnificent park for this and all future generations.
The National Park Service decision to recommend 11,740 acres within the Beaver Basin for formal wilderness designation came after five years of public planning, consideration of several alternatives, extensive opportunities for public involvement and modifications based on that public input, culminating in approval of the park's General Management Plan in 2004.
With formal wilderness designation, nothing will change about public access or use of this portion of the park, which has been managed as a backcountry/wilderness area for over 25 years. The Beaver Basin Wilderness, which will constitute only 16% of the total acreage in the park (and involves no new federal land or expansion of the park), will remain open to the public and remain open for every form of recreation currently available in this portion of the park including hunting, fishing, day hiking, overnight backpacking, canoeing, kayaking, cross-country skiing, snowshoeing and more.
The National Park Service will continue to maintain the hiking trails and backcountry campsites in this portion of the park. No roads will be closed as a result of this designation and no public facilities or visitor amenities will be removed. Electric motors will continue to be allowed on Little Beaver and Beaver Lakes. Motor boats on Lake Superior will still be free to beach along the Lake Superior waterfront adjacent to the wilderness area. The designation does prevent this area from ever being developed with roads, visitor centers, cabins, or lodges. The wilderness area will not include the Little Beaver Lake, Little Beaver Lake Campground, the campground access road corridor, or the access road to the Beaver Basin Overlook.
I believe this wilderness designation, along with the other components of the GMP will be good for the park, good for the community, good for the local economy, and that our children and grandchildren will thank us for saving part of what we inherited from our ancestors for them to see, experience and enjoy. We look forward to President Obama signing the bill into law.
---
For more information ...
Beaver Basin Wilderness
Last updated: April 10, 2015