Date:
June 16, 2011
Contact:
Gregg Bruff
, 906-387-2607, ext. 208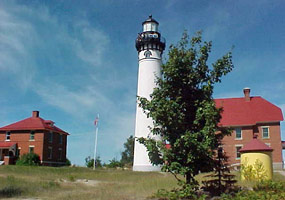 Pictured Rocks National Lakeshore and Altran are offering special access Saturdays to the Au Sable Light Station within Pictured Rocks National Lakeshore for mobility impaired individuals. The Saturdays are June 18, July 16, August 20, and September 24. Hours are 11 a.m. to 4 p.m.

"We began this transportation program in 2006," remarked Gregg Bruff, Chief of Heritage Education at the Lakeshore. "Every year folks who would not have been able to walk to the lighthouse take advantage of the special transportation with Altran. Ranger Karena Minor is there to offer tours and discuss the history of the light station." 

Visitors may catch the Altran van to the lighthouse on the hour in the lower Hurricane River day use parking area near the bridge on Alger Road H-58. Round trip fee for transportation is $5. The lighthouse tour fee is $3 per person.  There is no charge for visiting the lighthouse grounds.

Once the van arrives at Au Sable, getting around the site is up to the individual. Visitors should be aware there are very sandy soils, narrow sidewalks, and only the boathouse is accessible on one floor. The other buildings require climbing steps.

"We are very grateful that Altran has again partnered with the lakeshore to offer this service because we recognize that not everyone can walk to the lighthouse," Bruff said. 

For more information, please contact the Grand Sable Visitor Center at 906-494-2660.