Date:
July 29, 2011
Contact:
Andrea Chynoweth
, 906-387-2607, ext. 204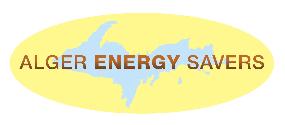 (Munising, MICH.) On Thursday, August 11, Pictured Rocks National Lakeshore interpreter Andrea Chynoweth will give a slide presentation on the Alger Energy Savers program and climate changes affecting the Lakeshore. The free program will held at the Alger County Heritage Center in Munising beginning at 7 p.m.    

The presentation will focus on predicted climate change impacts to Pictured Rocks National Lakeshore and its surrounding communities, some of which are already occurring. "Climate change is fundamentally the biggest threat to the integrity of our national parks that we have ever experienced," according to Jon Jarvis, Director of the National Park Service. "The current science confirms the planet is warming and the effects are here and now." 

Chynoweth has been speaking this summer to groups throughout Alger County about climate issues and the free Alger Energy Savers program, which helps local residents save on their energy bills and reduce the effects of climate change at the same time.              

"This program has already saved money for over 200 households in the county and decreased Alger County's carbon footprint," she said. A carbon footprint is the total amount of greenhouse gas emissions caused by a person, household, organization, product or event. For the average U.S. household, this includes the amount of greenhouse gases - primarily carbon dioxide - produced through burning fossil fuels for residential electricity, heating and transportation. 

Pictured Rocks National Lakeshore has been doing its part to reduce its own carbon footprint by instituting many innovative energy-saving practices in daily operations. As a "climate friendly park" leader in the National Park Service, the Lakeshore serves as a model for local communities and other parks.  

The Alger County Heritage Center is located at 1496 Washington Street in Munising. For more information about the program, call Andrea Chynoweth at 387-2607, x204.