For Young Kids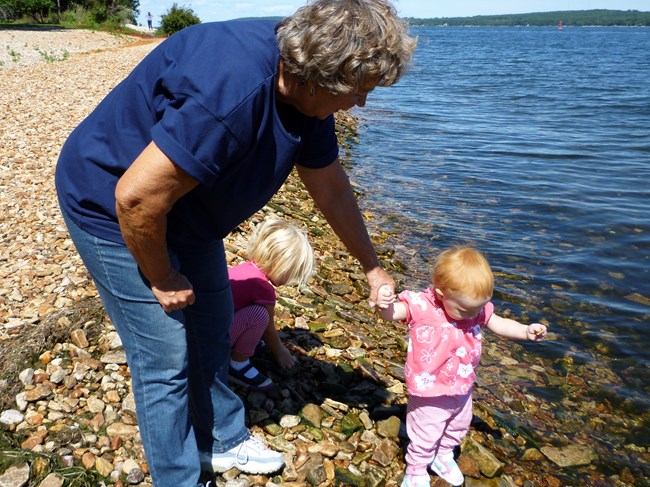 National parks are places of wonder and discovery for the whole family but especially for young children. Exploring, playing, and learning in safe outdoor places provide our youngsters with the opportunity to develop positive experiences in nature and to grow as healthy kids. Even if you can't make it to a national park, there are resources for home or at school such as
coloring pages
,
Story Time with a Ranger
videos, or
Park Ranger Playtime
videos.
However, if you're planning a family visit with young children to Pictured Rocks, check out these places and ideas to try.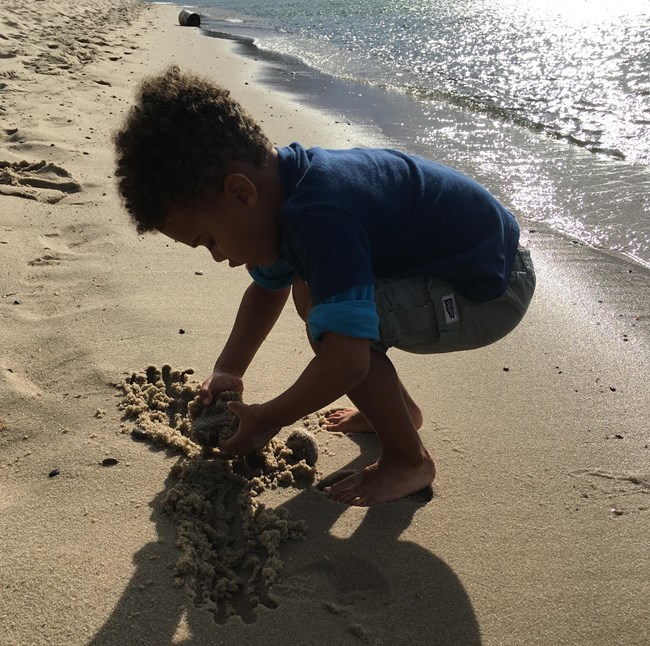 At the Beach
The park has a few beach locations that are easy to access with nearby parking. Depending on your lodging location and length of stay, look to visit Sand Point Beach, Miners Beach, or Twelvemile Beach all found on the park map.
Find 5 small natural objects and sort them from smallest to biggest. Try making a sand sculpture with them.

Use your senses to 1) see how far the beach goes, 2) listen to the water, 3) feel the sun or wind, and 4) smell the sand.

Look for 5 different colors of rocks or other natural items on the beach. What are the shapes of the rocks? How many can you count?
At a Waterfall
The best waterfall to visit with young children is Munising Falls. It is a short, paved trail that is approximately 800 feet to the waterfall and meanders along and over Munising Creek.
Close your eyes, gently spin around, and with your eyes closed, point to where you hear the waterfall. How did you know?
Decide what is the loudest sound and the quietest sound by the waterfall. Does it change when you go further away from the waterfall?
Stand on one of the bridges and watch the creek. Which way is the water flowing? How do you know? What happens if you drop a fallen leaf into the creek?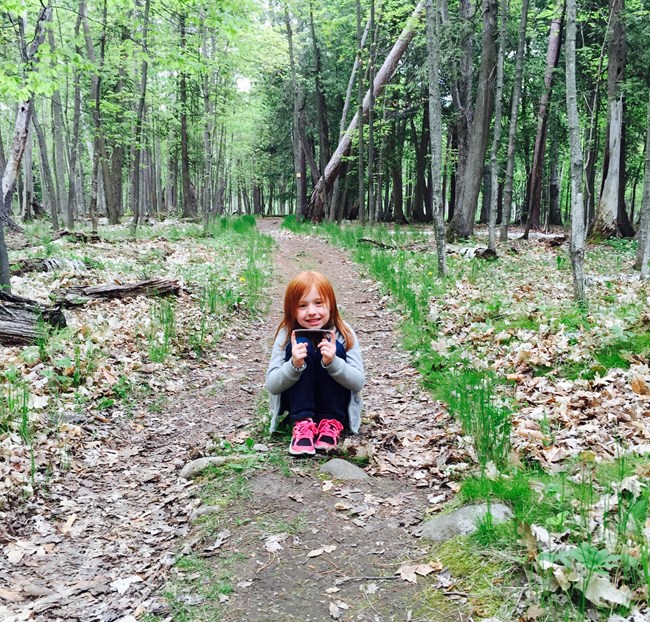 On a Trail
The best trails for young children are the Sand Point Marsh Trail and the Munising Falls Trail. Other trails can be found in the park that are longer in length and may work for your family in small segments based on your child's abilities.
Look for 5 different shapes of leaves on the plants and trees. Are they all the same color of green?
Feel a tree trunk with smooth bark and feel another tree trunk that has bumpy bark. What trees have the biggest trunk? Can you wrap your arms around it?
Try to find all the colors of the rainbow - red, orange, yellow, green, blue, and purple. Which color did you find the most? Which color did you find the least?
Please remember to teach your young ones to be kind to all living things, to stay on the trail, and to leave all natural items as found so that other visitors can enjoy them too.
At Home or At School
There are a variety of early childhood resources below to use in your home or at your school if you are unable to visit Pictured Rocks. Come discover the park through stories told by rangers or play and learn right beside them. You can also download coloring pages that are drawings of places or things found here in the park. Be sure to check back as we will continue to add more activities to do from home or school.

Last updated: July 23, 2020